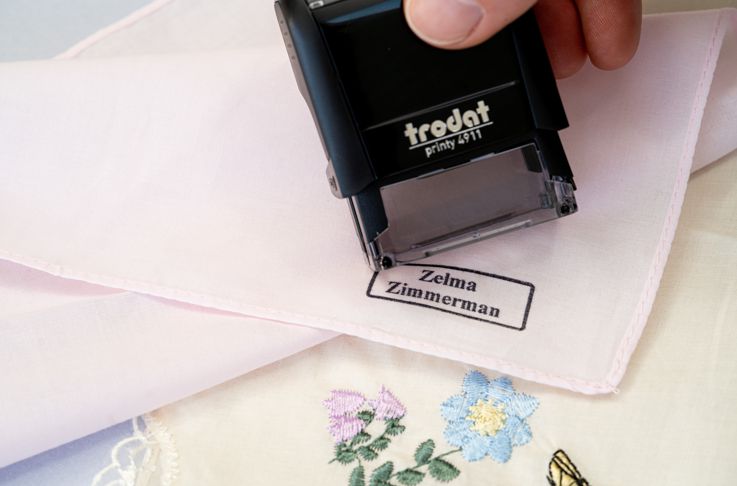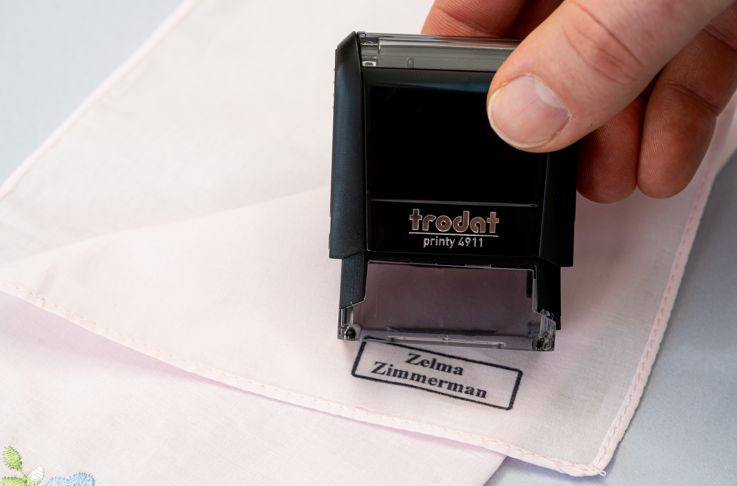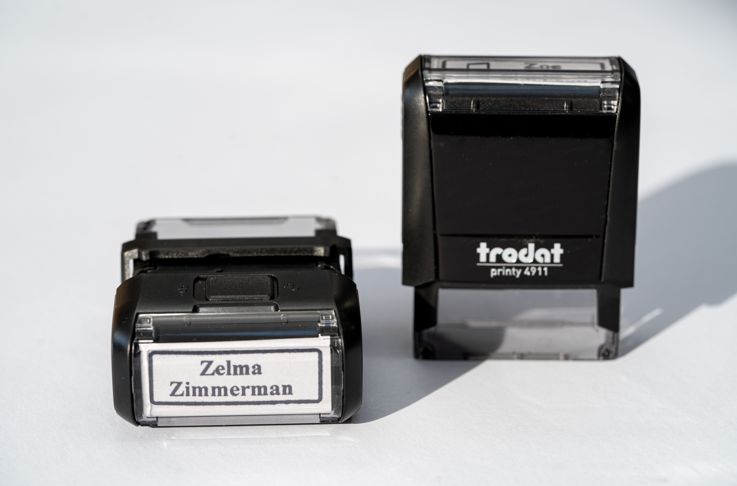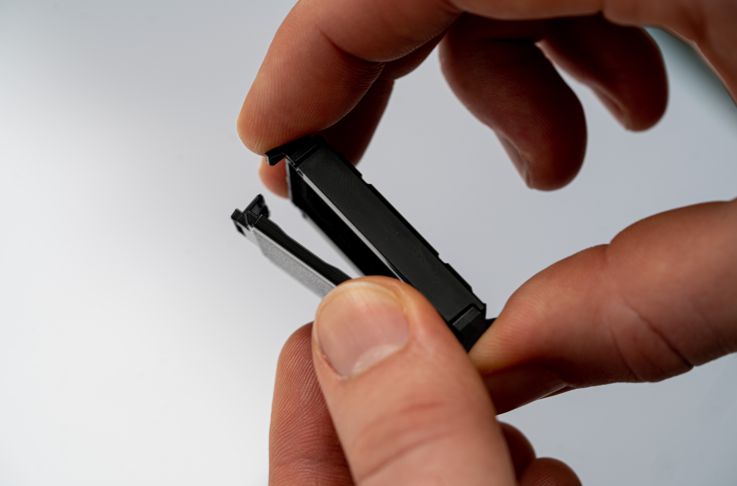 A really quick and easy way of labelling clothing
Design Now
Info
Stamps have been around in offices for years for use on stationery, books and documents - but we have the StampaName for clothes! It's a clothing stamp perfect for use in care homes. With its own special textile ink you just you just stamp the name onto the clothing. The ink cartridge is contained within the Stamp so there's no mess and no inky fingers. Residents can often label their own clothing using the StampaName.
We recommend stamping directly onto the clothing rather than the care labels as some of them are so silky that they don't absorb the ink. This said, a lot of people do stamp onto care labels and often it's fine - but we can't guarantee it.
As the ink is black it doesn't show up so well on dark clothing - but you can buy StampaName packs that include 34 Easyfix Clip-on labels. The Easyfix Clip on labels can also be ironed on so can be clipped or ironed onto dark clothing where the stamp won't show.
You can also get 52 iron-on labels in a StampaName pack, or 50 sew on labels - both of which are suitable for dark items of clothing.
If the ink dries out then you can buy a replacement ink pad.
How to use the StampaName
Just like an ordinary office stamp press down on the garment to stamp on the name
It's a good idea to practise first on a piece of paper.
If not using for a while, take the ink pad out and wrap it in cling film to keep the ink at its best
Instructions for removing the ink pad will be included.
Design Now
Questions?
We're here to help.
Call us at 01242 519191