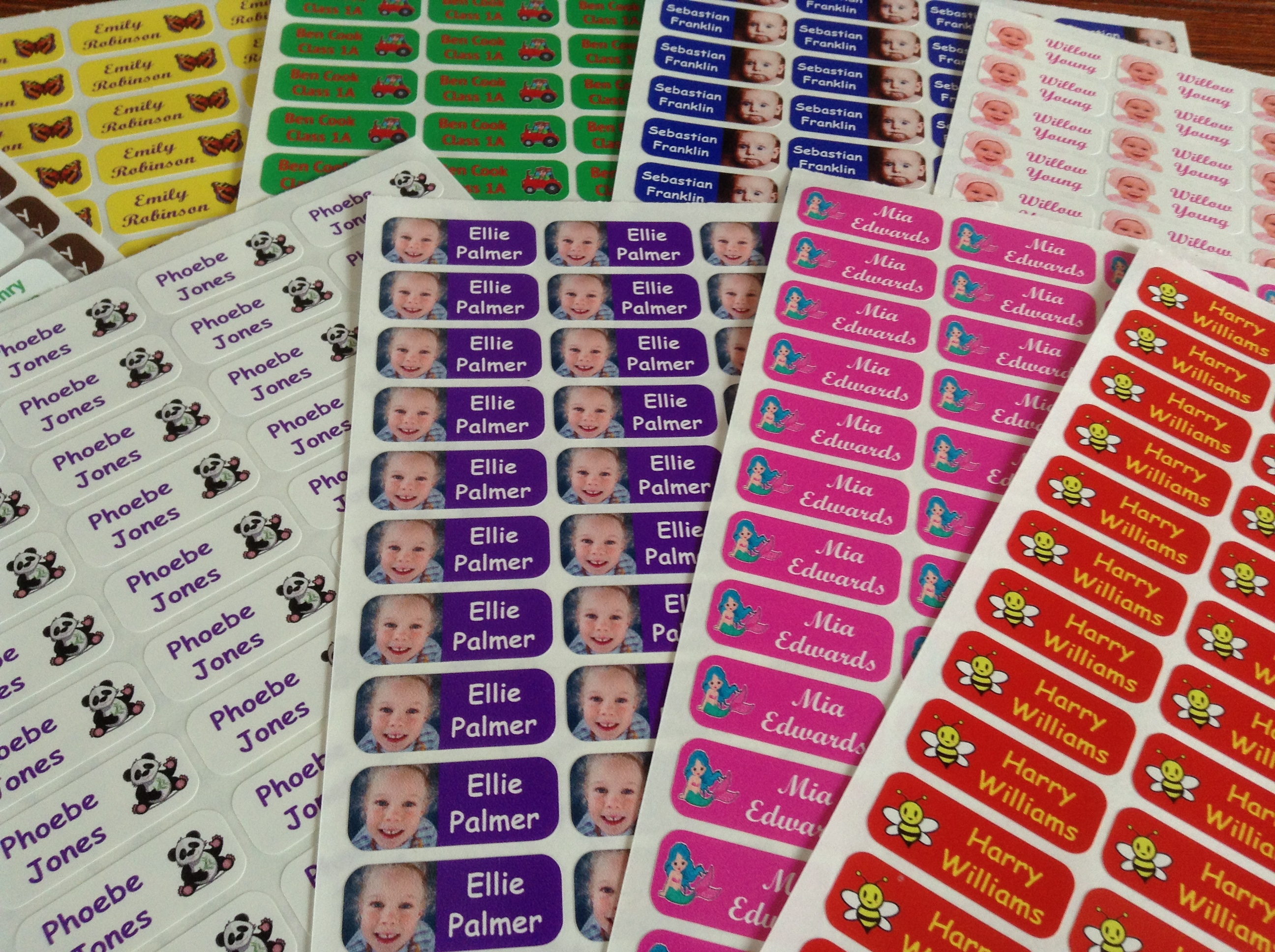 Experts in name tags and labelling. We've been here 4U since 2000.
About Nametags4U
---
We help parents, children, care home residents and RAF recruits keep track of their belongings
We are a family business, not a multi-million pound company! But we have sold millions of name labels world-wide. We are also one of the longest established Name Label companies. To read our full story click on the link below but in brief this is our story….
We started our name labels business just after the millennium, when our own children were little. The reason behind it was that we felt there was, at the time, a lack of choice on where to buy school uniform – and that lack of choice meant that uniform was very expensive. At the time it wasn't so easy to come by in supermarkets and department stores as it is now, and of course there was no internet online shopping!
With our 7 year old about to start a new school and needing new uniform, it got us thinking…. uniform was expensive and we didn't want to lose it but name tags were expensive too! We did some research and found a tiny little printer that produced black on white iron on labels. No colours or pictures in those days and no Sticky SupaTags!
We invested in the printer with a view to selling name tags. We started working out of our garage. Over the years how things have grown and changed! Back then not many people shopped online, we didn't have a website nor a credit card machine and Facebook didn't even exist! So no social media for us.
Now, over 20 years later, that little 7 year old runs the NameTags4u business!
Personalised labels and gifts for any occasion
As internet shopping took off more and more people discovered the ease of buying online and the affordability of our labelling products.
Whether in a school, care home, on RAF kit or other, everyone wants to avoid lost property. People love designing their own labels with favourite colours, pictures and even their own photos! Adding a photo means any lost items can be very easily identified - whether it's by children who can't yet read their names, or residents in care homes and the staff who work there.
And not just name labels but also clothing stamps - the StampaName and MultiStamp - can be personalised with names and pictures. Not to mention personalised engraved pencils!
And it doesn't stop there. We now produce very popular personalised gifts, such as Memory Boxes, Christmas Eve Boxes and even personalised wooden spoons!
We love our planet, so safety and sustainability is at our core
Since we started out not only has printing and label technology changed dramatically over the years but so has life in general and the mindset of society. People now are so much more aware of global warming, waste, sustainability and eco-friendly products - and we try to do our best to look after the planet.
We work constantly on trying to improve our products within the framework of sustainability and environmentally friendly principles.
With our products it's not always easy but we recently changed our printing process so that our name tags now come in a matt finish rather than a glossy one. That was a hard decision as a lot of customers really loved the glossy labels, but changing meant the inks were more environmentally friendly and that the printing process used up less energy. Any questioning customer has been quick to understand and agree with our eco-friendly principle. We've also made changes to our packaging. Whereas we used to use plastic envelopes, we now use only cardboard which can be recycled.
Our MultiStamp was initially made of a solid plastic – now it's wooden which is much better for the planet.
We recycle everything we possibly can. And if we're not walking to work we use our electric car!
And of course our customers are indirectly helping too - labelling their belongings means less lost property - so no need to replace lost clothing or other belongings!
Always here to help
Unlike a lot of online companies we make it easy for customers to reach us. Our phone number - 01242 519191 - is clearly shown on our website and we do our best to answer calls! If we can't then it won't be long until we call you back. We are happy to help customers with any queries whether it's the type of labels best for their child, for a relative going into a care home or for an RAF new recruit's kit list. We will also try to accommodate with custom sized labels and new designs.