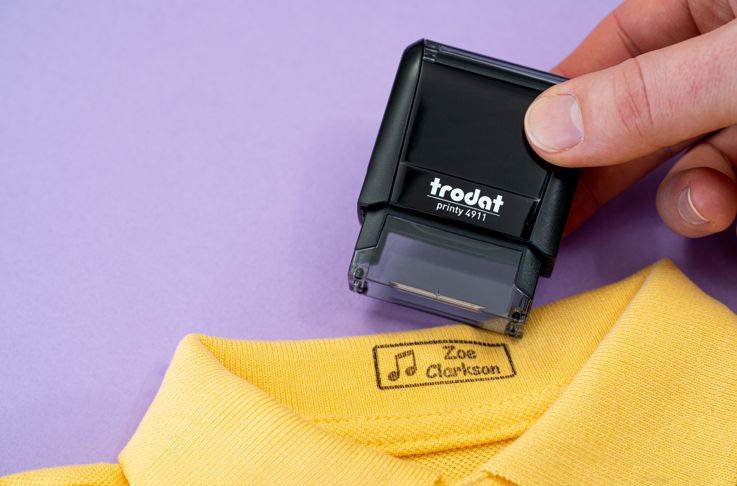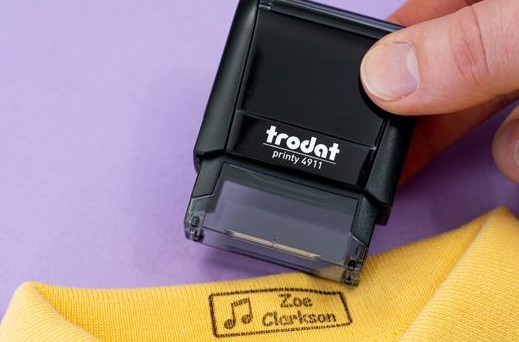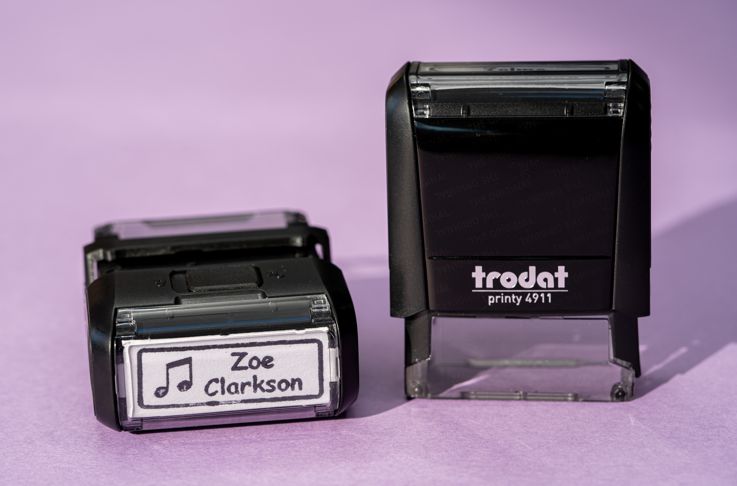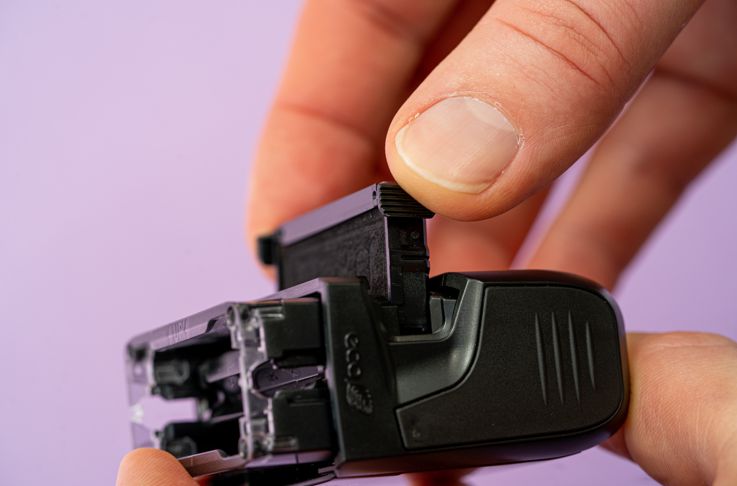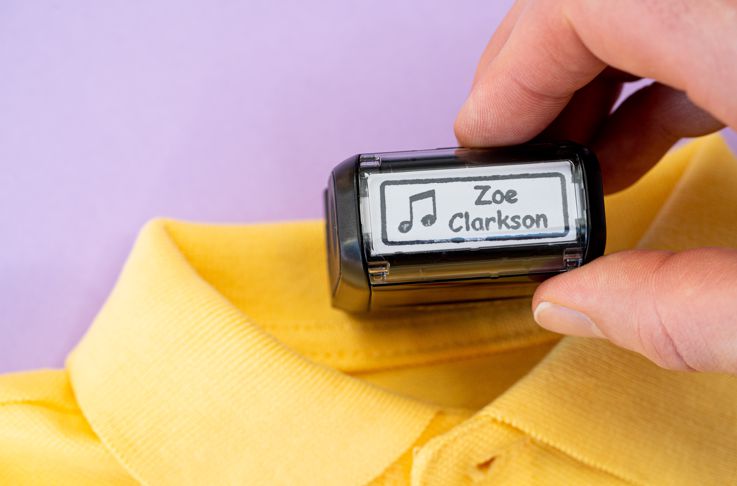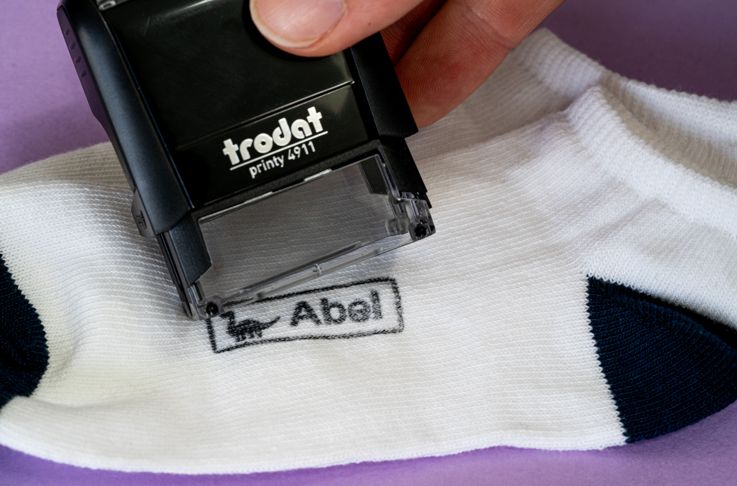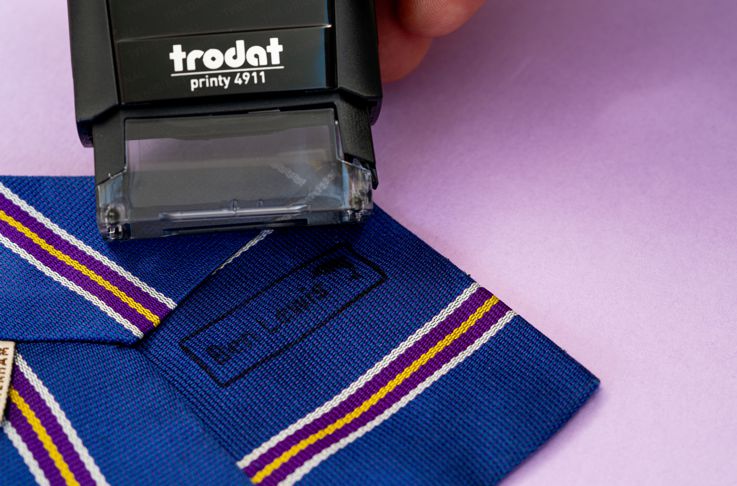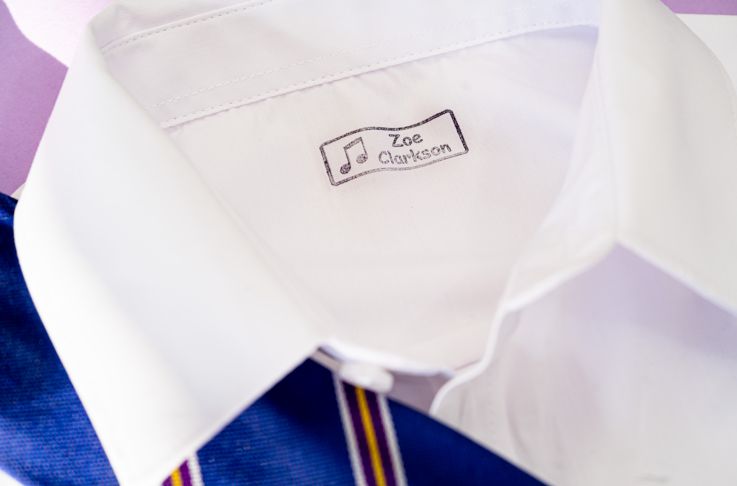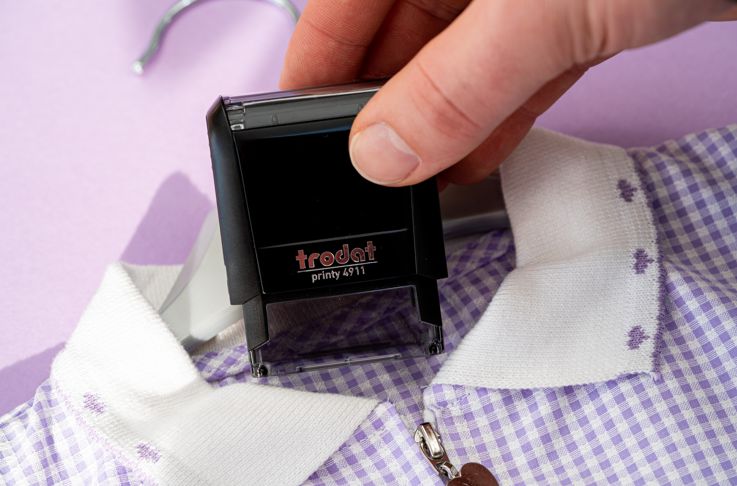 Labelling clothes the lazy way! So quick to do and great for socks too!
Design Now
Info
StampaName has to be the fastest and easiest way of labelling clothing (and other items such as books). Our stamps are far more competitively priced than others found online but still the best quality - and the ink is included! We use Trodat stamps and top quality ink. The special clothing ink goes through the washing machine time and time again. Just stamp, stamp, Stampaname on - and your clothes are labelled!
We recommend stamping directly onto the clothing rather than the care labels as some of them are so silky that they don't absorb the ink. This said, a lot of people do stamp onto care labels and very often it's fine - but we can't guarantee it.
The special textile ink should last long enough to label hundreds of garments. If ever the ink dries out you can just buy a new ink pad.
As the ink is black it doesn't show up so well on dark clothing - but you can buy StampaName packs that also include name tags with colours and images. You can then use these on any clothing not suitable for stamping. When buying a StampaName pack you will get the extra labels for half of their usual price!
The stamp should make hundreds of impressions and if the ink is stored carefully it should last for about 2 years. If it dries out replacement ink pads can be bought.
The Ink:
Will stay on through the wash - it is special textile ink designed to do this.
It will stay on for years, although it's normal for it to fade a little after the first wash
If kept covered and in a cool dry place it should last for a year or two and not dry out
We recommend stamping directly onto clothing rather than on care labels inside clothes because some are so silky that the ink will smudge or bleed
It's a good idea to wash any new clothing first - before stamping on it - as chemicals in the clothing might affect the ink.
Note: the ink may show through a little on very thin white material e.g. a white shirt, but this can usually be avoided by stamping on a collar or cuff - or at the bottom of a garment where it won't show. On most materials the ink doesn't show through.
The Stamp:
Very quick and easy
No inky fingers as the ink is contained within the stamp.
The stamped ink will go through the washing machine time and again.
Stamped impression measures 36mm x 12mm
You should be able to use the stamp 100s of times
The ink should last for a good 2 years.
If it dries out replacement ink pads can be bought.
How to use a Stampname
A step by step guide
Instructions
Just stamp onto clothing (also suitable for books, paper etc)
Stamping on a hard flat surface is better.
Pump the stamp up and down first to ensure the flow of ink
Stamp onto a piece of paper just to test it and get used to it
Hold the stamp down for a few seconds and keep it still.
If not planning to use the stamp for a long time it is a good idea to remove the ink pad and wrap it in cling film. Full instructions will be supplied.
Design Now
Questions?
We're here to help.
Call us at 01242 519191