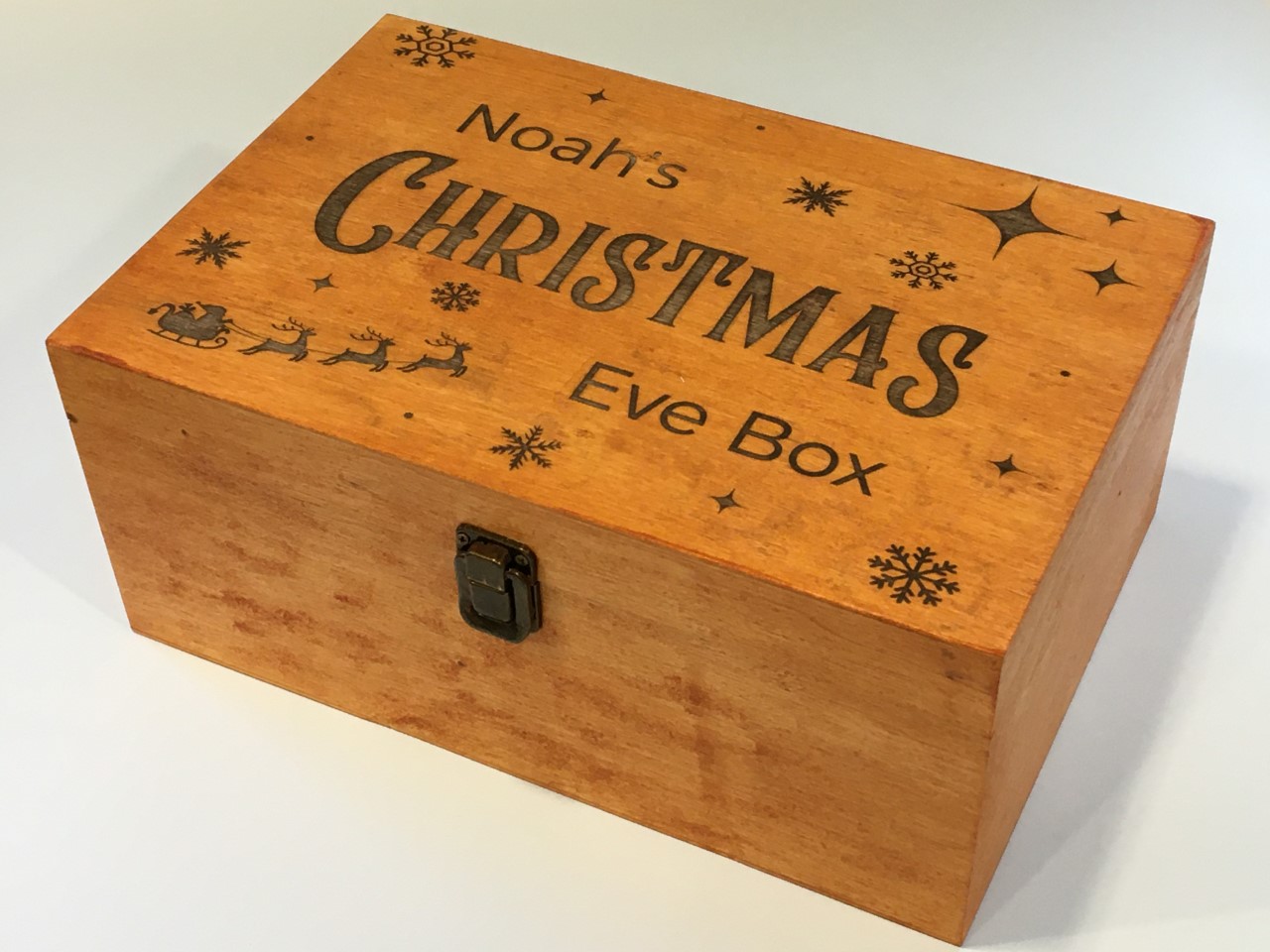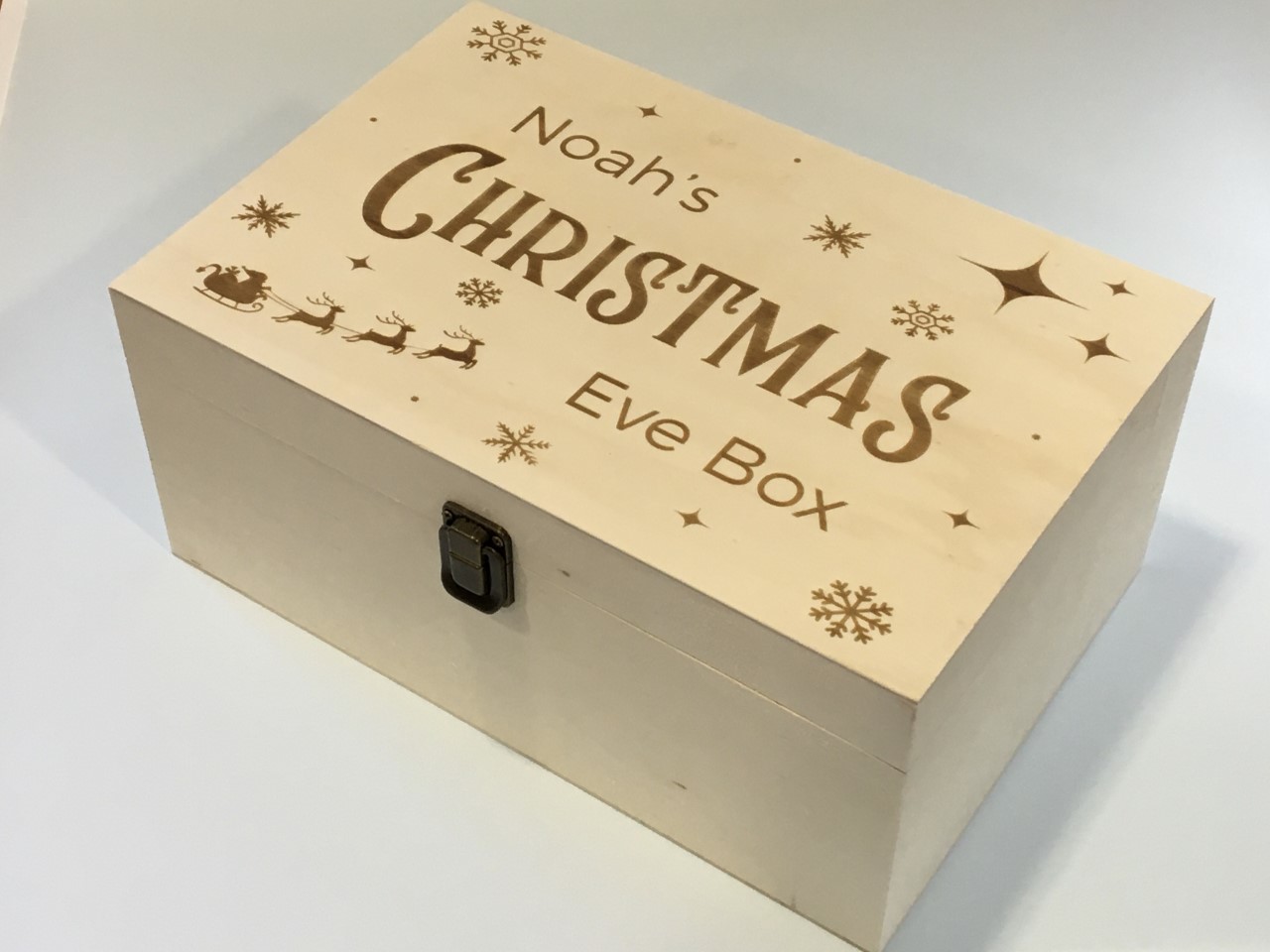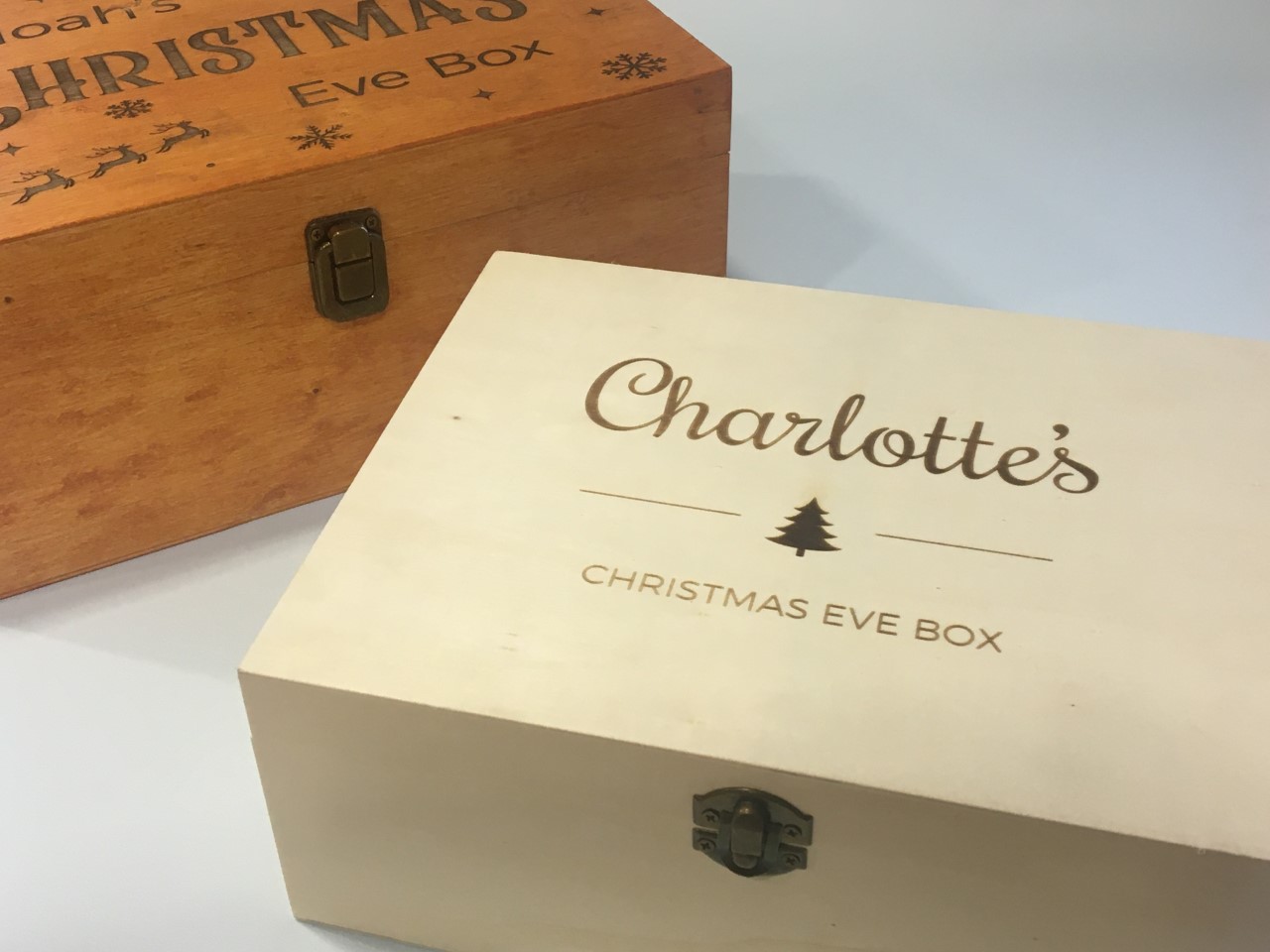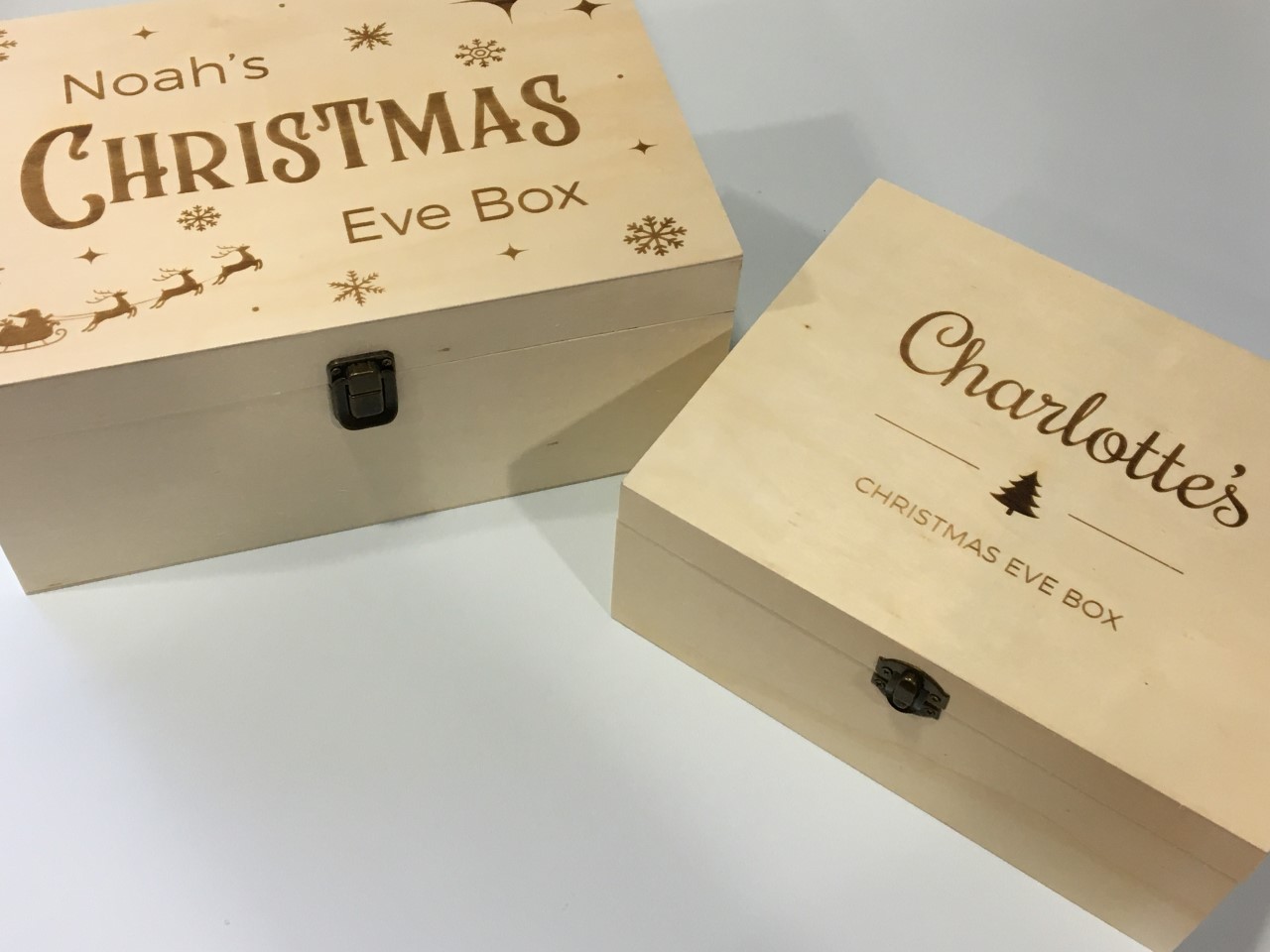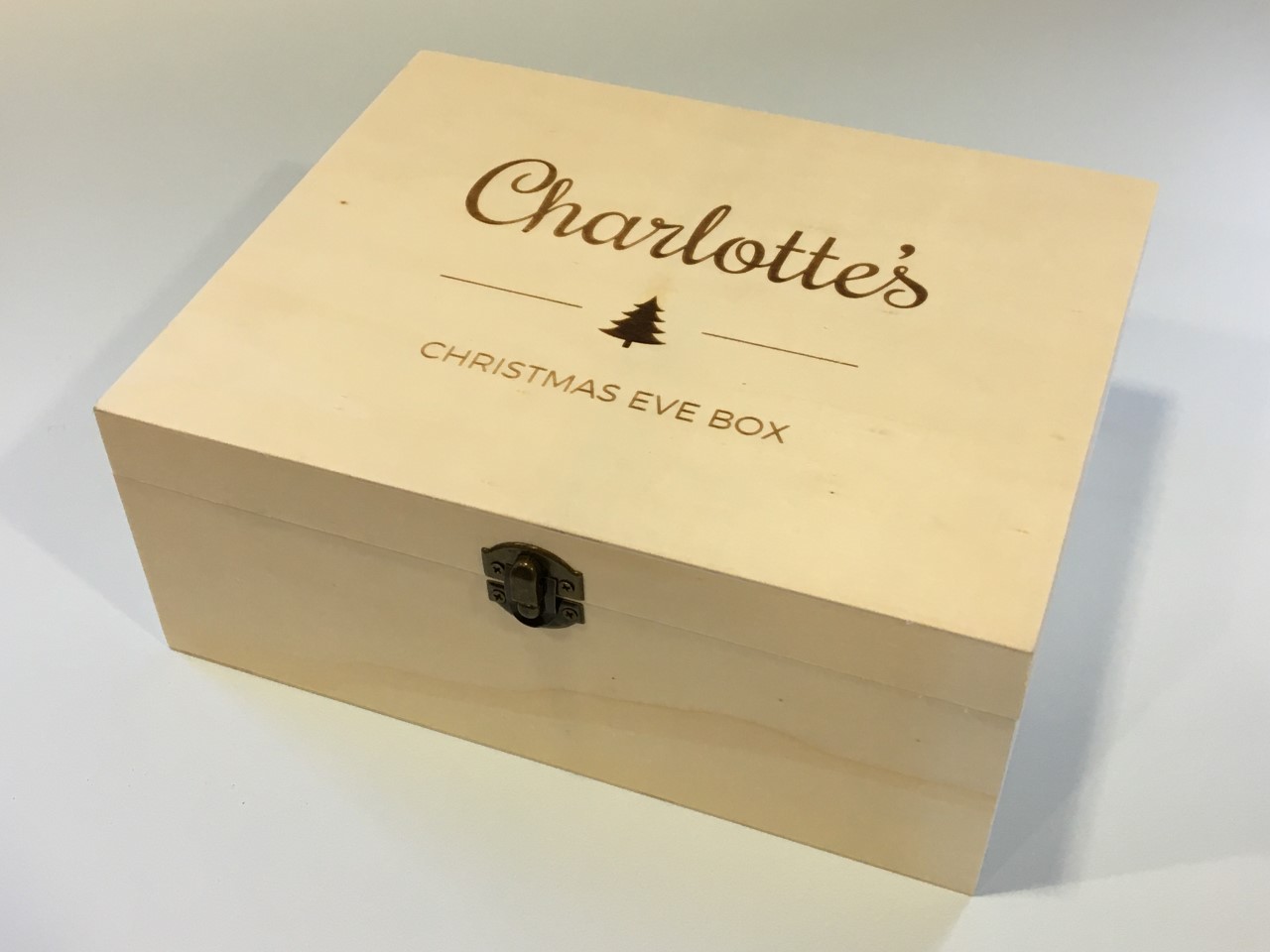 Beautiful Christmas boxes, natural wood or varnished.
Design Now
Info
Engraved and personalised, these lovely boxes have become extremely popular over the past few years.
Often a gift on Christmas Eve, but equally great for Christmas morning, Boxing Day or any other day!
Smaller boxes measure 25m x 20cm x 10cm and bigger boxes are 30cm x 20cm x 13cm - big enough to fill with LOADS of presents!
The wood is natural and light coloured but can be varnished giving a warm antique pine finish. We hand varnish the boxes.
To order: just choose the size and finish of the box you'd like, type in the name to be engraved and click the design option. The options are the Christmas tree, or Santa's sleigh on a starry night.
We can also supply other designs so if you'd like something else please put a note on your order or call us on 01242 519191.
You can see more photos of the boxes and their great reviews if you find us www.Etsy.com under Nametags4uCo
Other boxes with different messages such as birthday and memory boxes can also be ordered.
Questions?
We're here to help.
Call us at 01242 519191