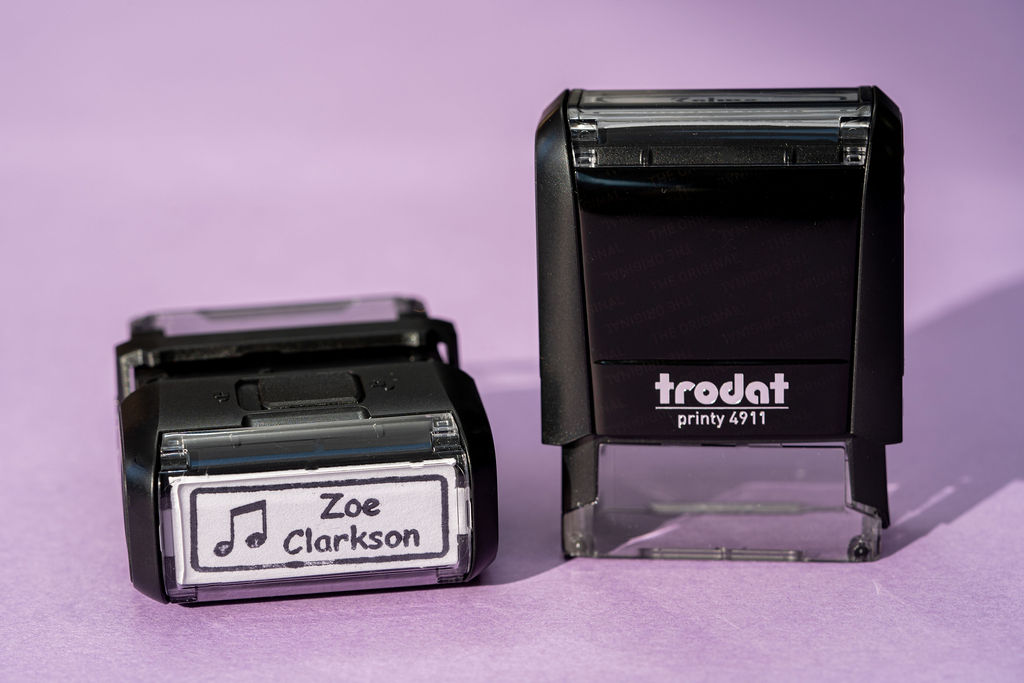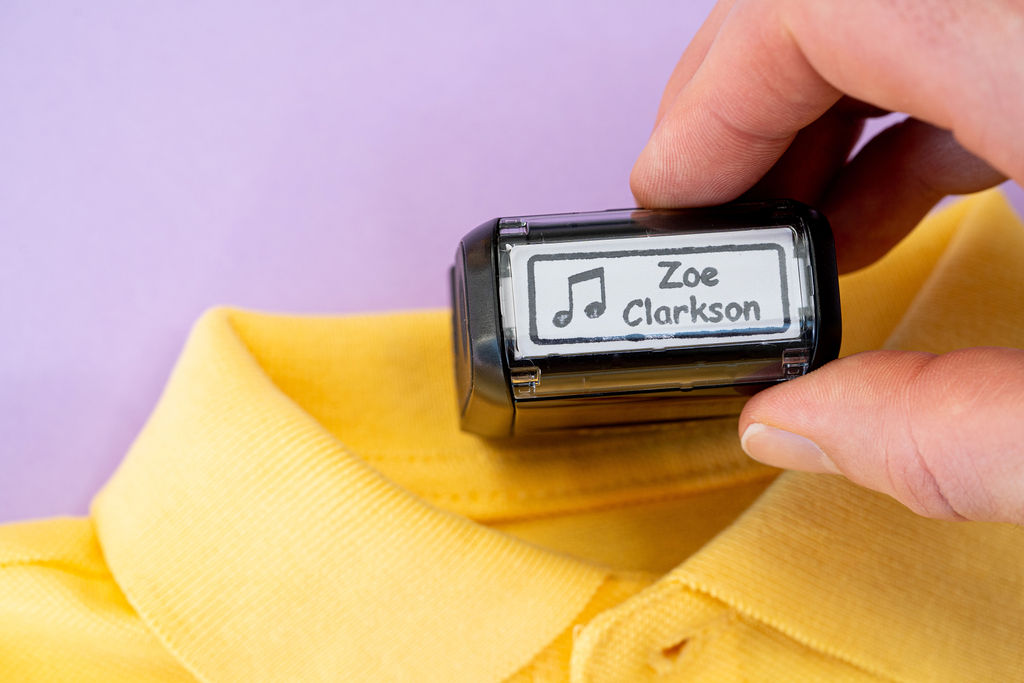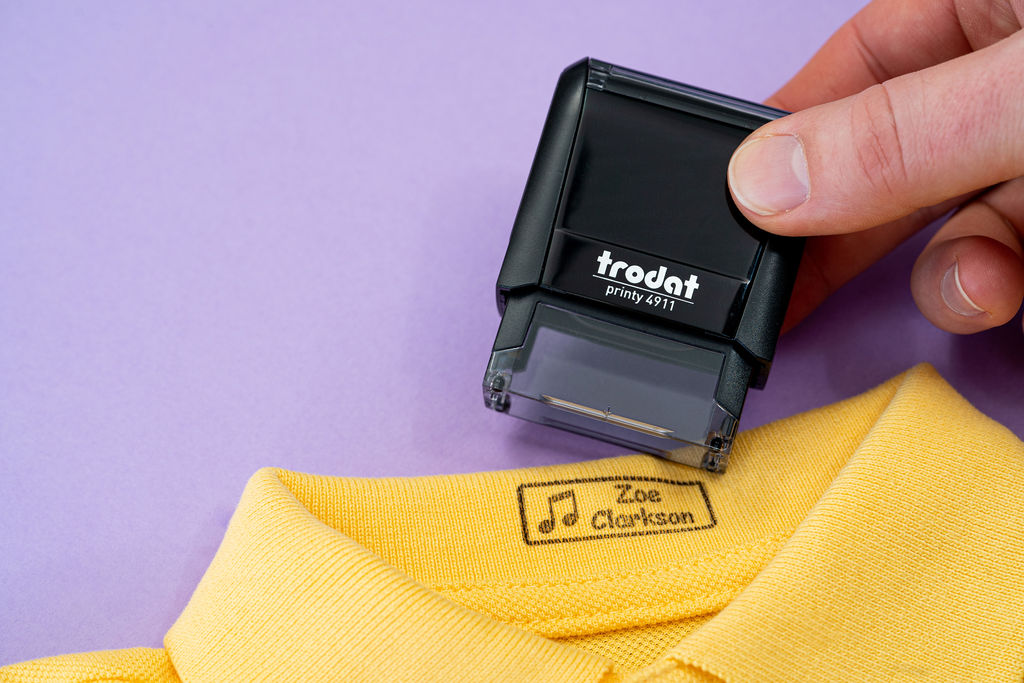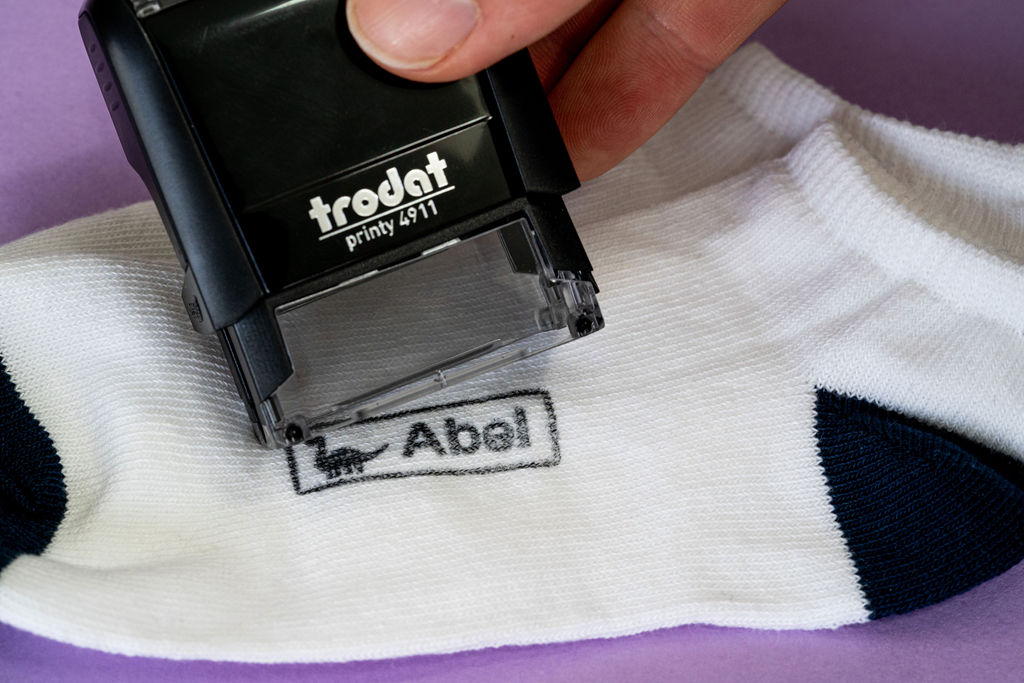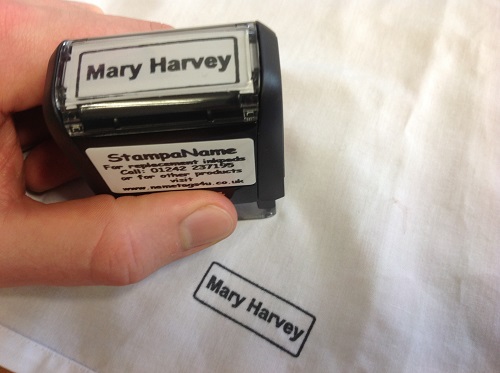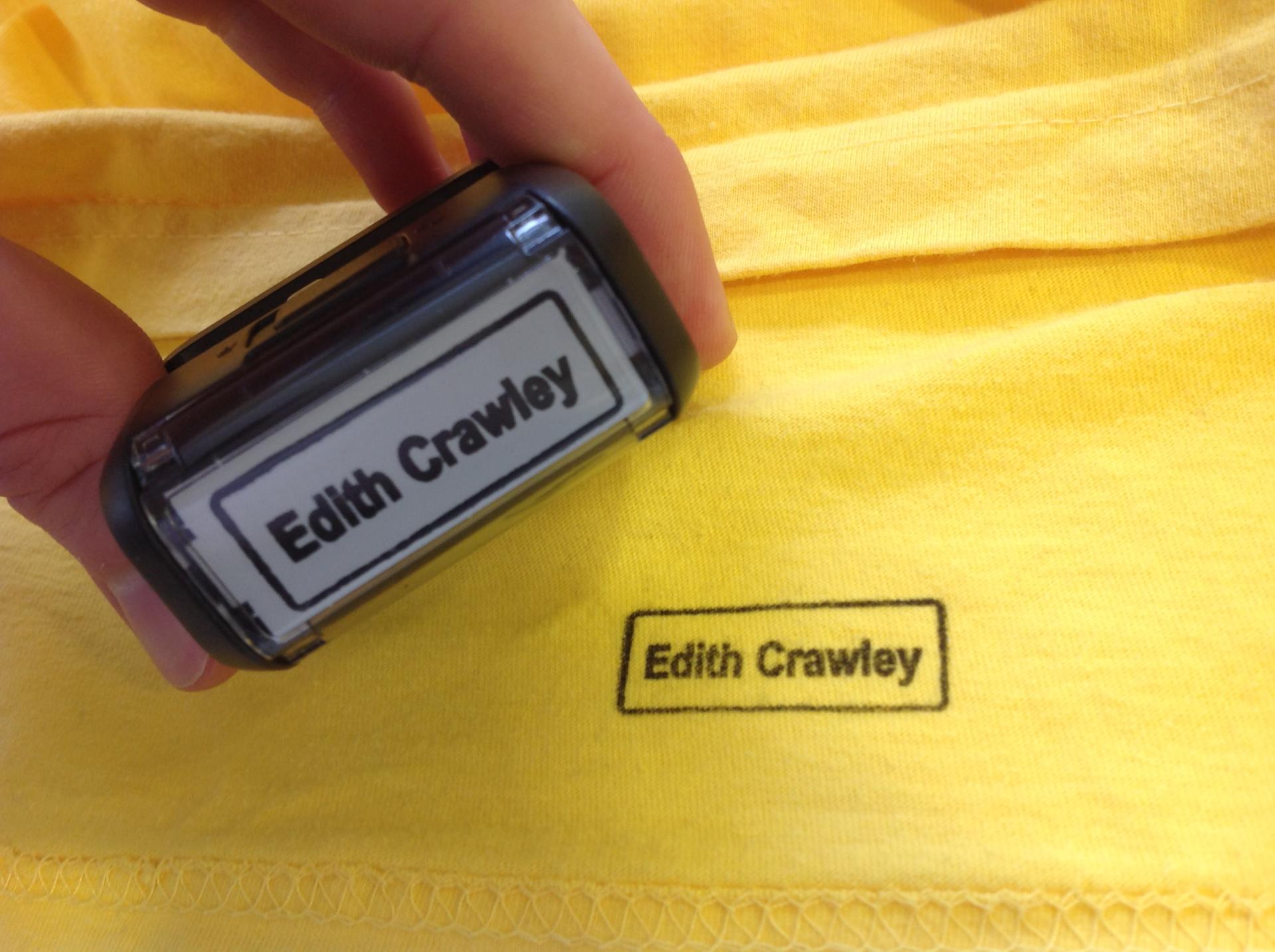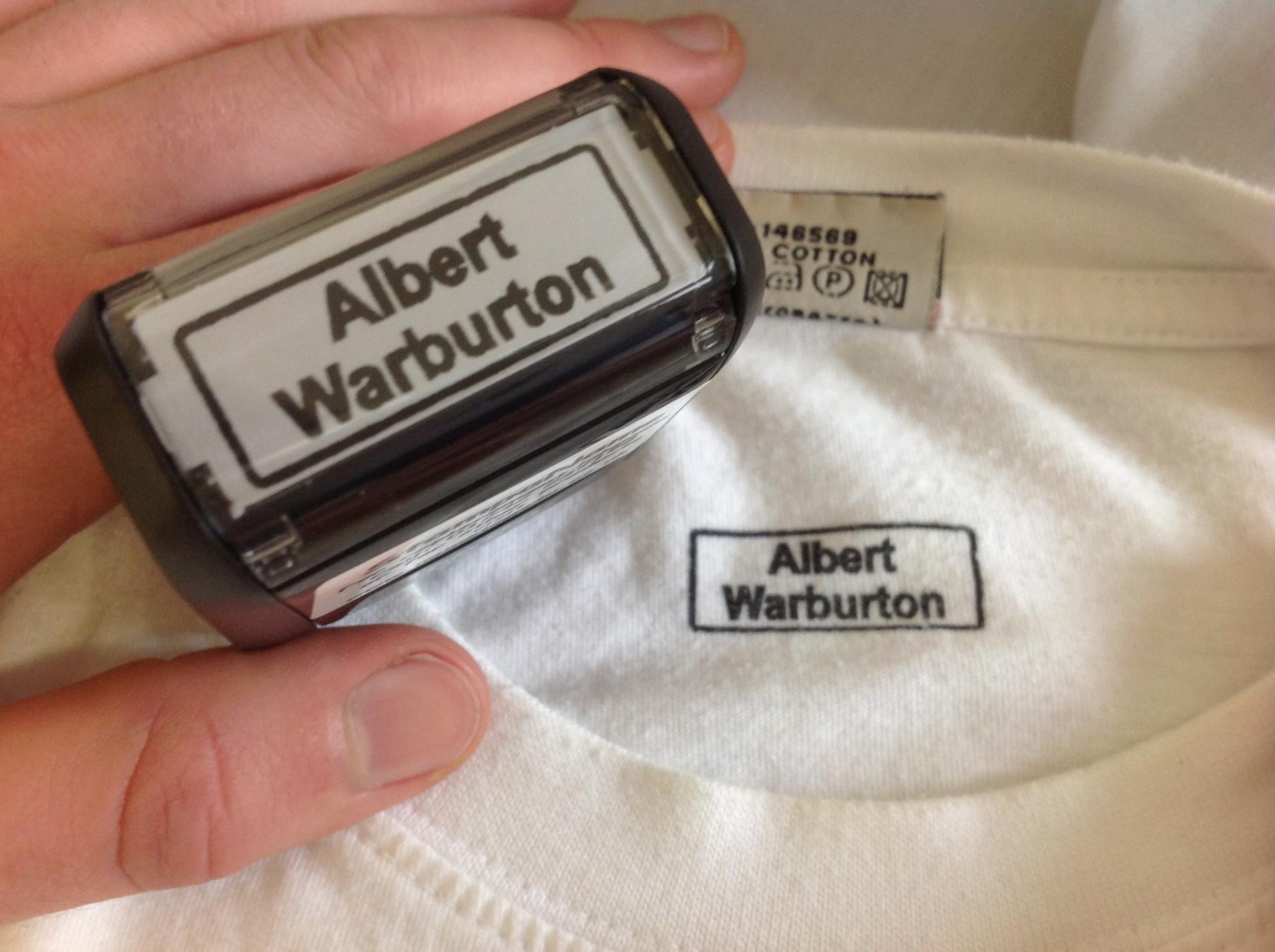 Info
Our StampaName is a special stamp which contains textile ink. This means you can stamp onto clothing or fabrics and they will go through the washing machine without the ink coming off.
The stamp can be used hundreds of times and the name or wording stamped on shouldn't fade.
The stamp can also be used for other non-textile items such as:
stationery
office equipment
school items
sports kit
bedding and much more.
The stamp impression measures 36mm x 12mm
For other sizes please contact us as we can also supply custom-made stamps
How to use a Stampname
A step by step guide
Instructions
Just stamp onto clothing (also suitable for books, paper etc)
Stamping on a hard flat surface is better.
Pump the stamp up and down first to ensure the flow of ink
Stamp onto a piece of paper just to test it and get used to it
Hold the stamp down for a few seconds and keep it still.
If not planning to use the stamp for a long time it is a good idea to remove the ink pad and wrap it in cling film. Full instructions will be supplied.
Design Now
Questions?
We're here to help.
Call us at 01242 519191