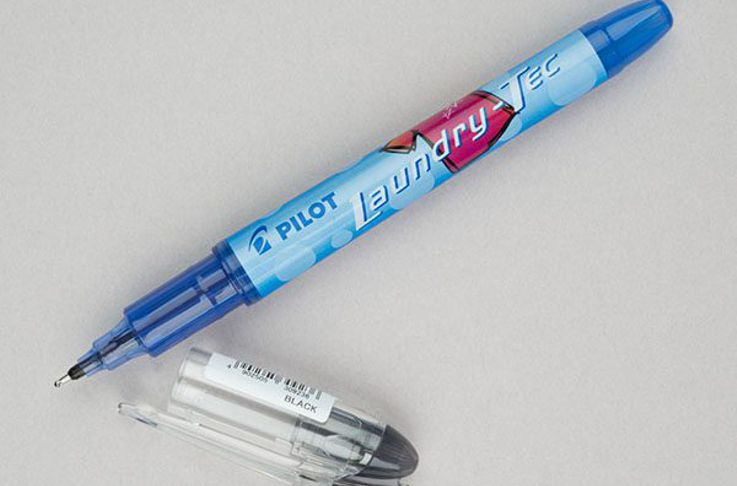 Laundry Marker Pen - use on blank labels or directly onto clothing
Design Now
Info
This high quality marker pen manufactured by Pilot has a fine point and is suitable for marking all types of light coloured clothing.
It can be used directly on clothing, or to write onto our blank iron-on name tags. Will go through the wash over and over again.
If using on a label write on the label first and then iron onto clothing.
Blank labels have another use too - if you have already ironed printed name tags onto clothes and it's now time for those clothes to be handed down to someone else or given to charity, then blank labels can be ironed over the top to make them nameless again.
Also, if you have a clothing stamp and have some dark items of clothing that can't be stamped, then you can stamp onto the blank label and iron this on instead to label the garment.
If writing or stamping on a label do this first and then iron it on.
How to use Laundry Marker Pen
Write directly onto garments. Ironing over the top is a good way of sealing the ink
If writing onto a label, write on it first and then iron it on.
At 4cm x 2cm they are easy to iron over the top of existing labels.
Design Now
Questions?
We're here to help.
Call us at 01242 519191