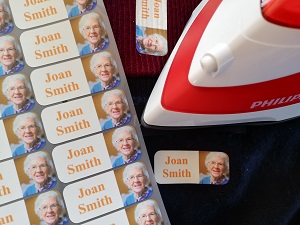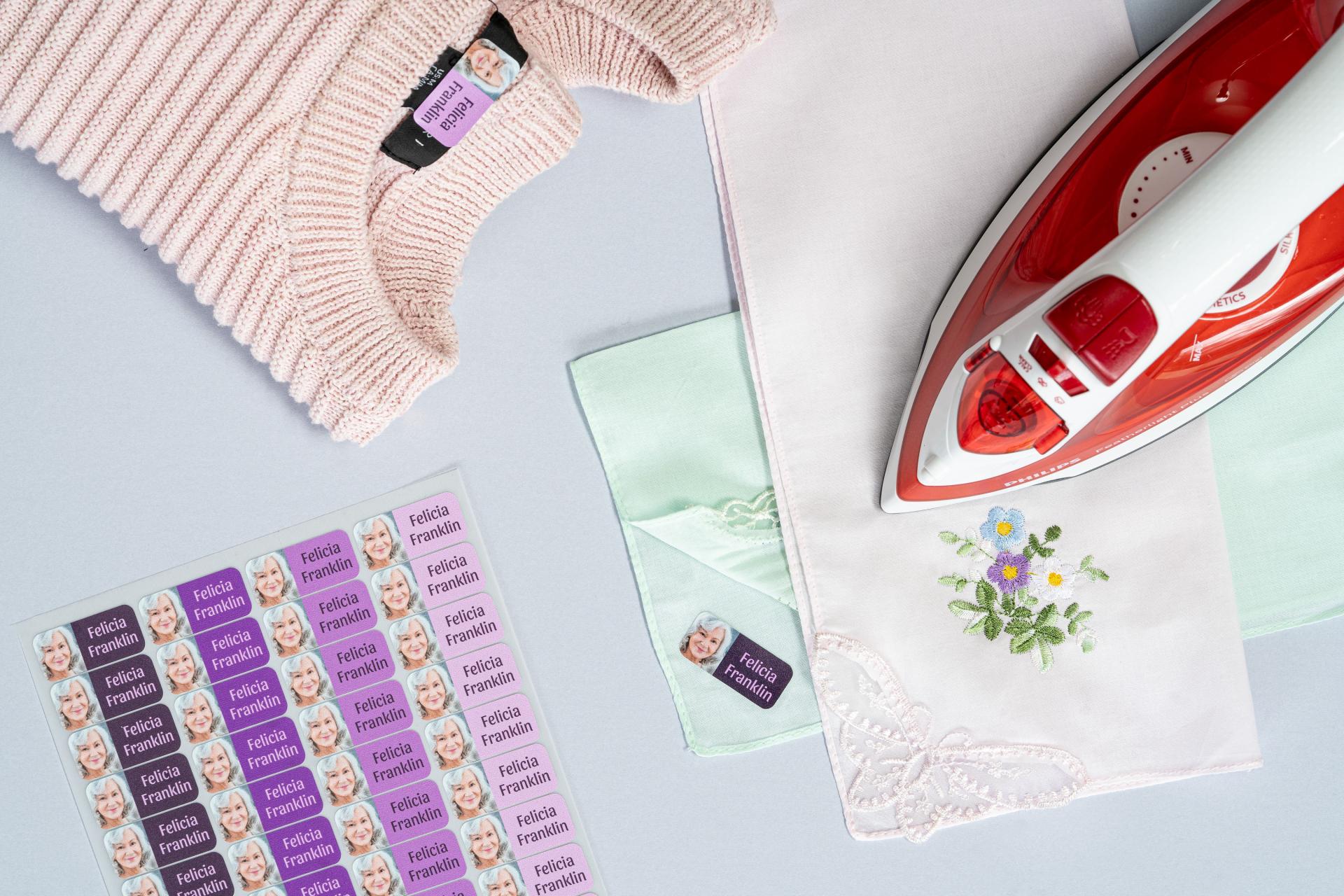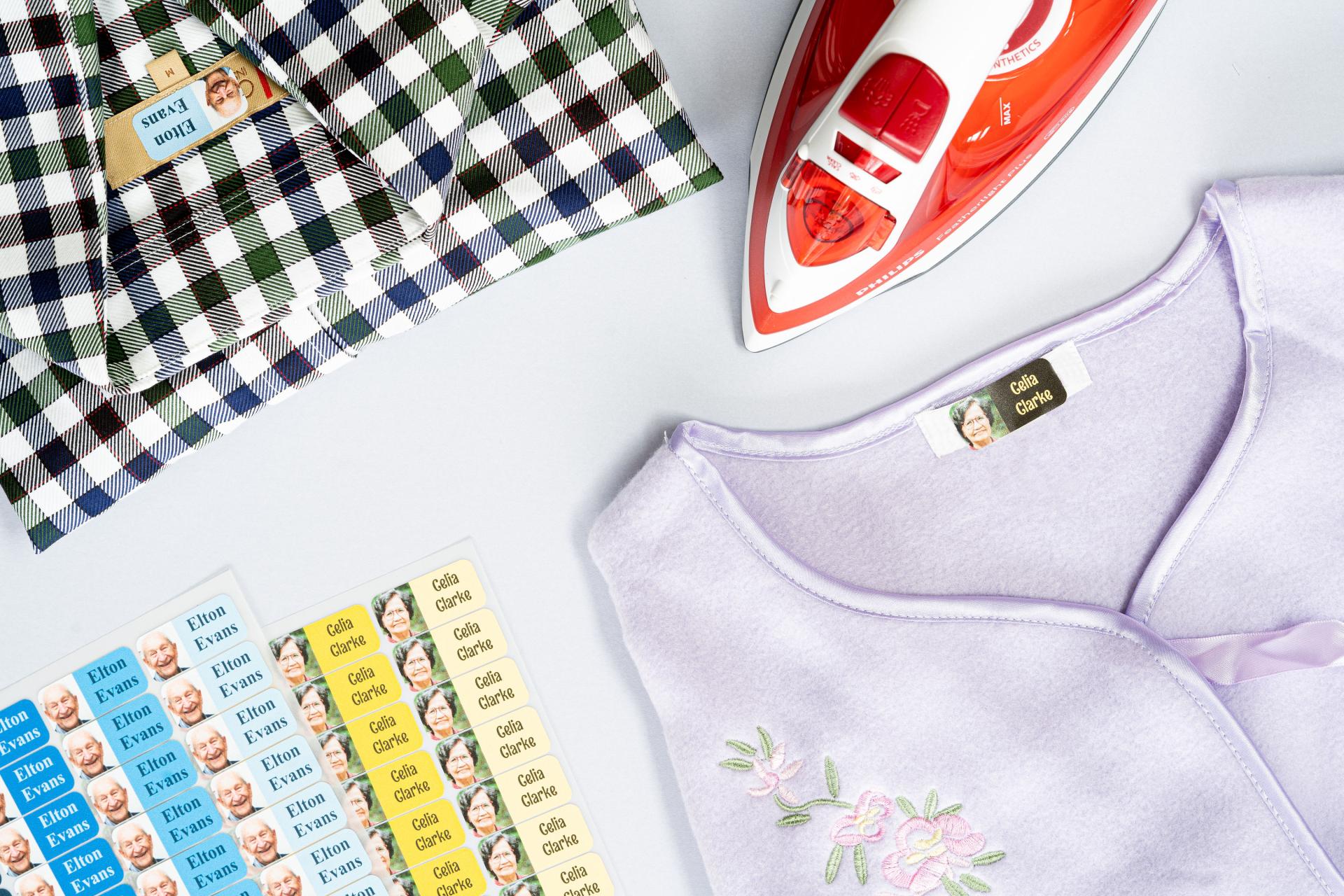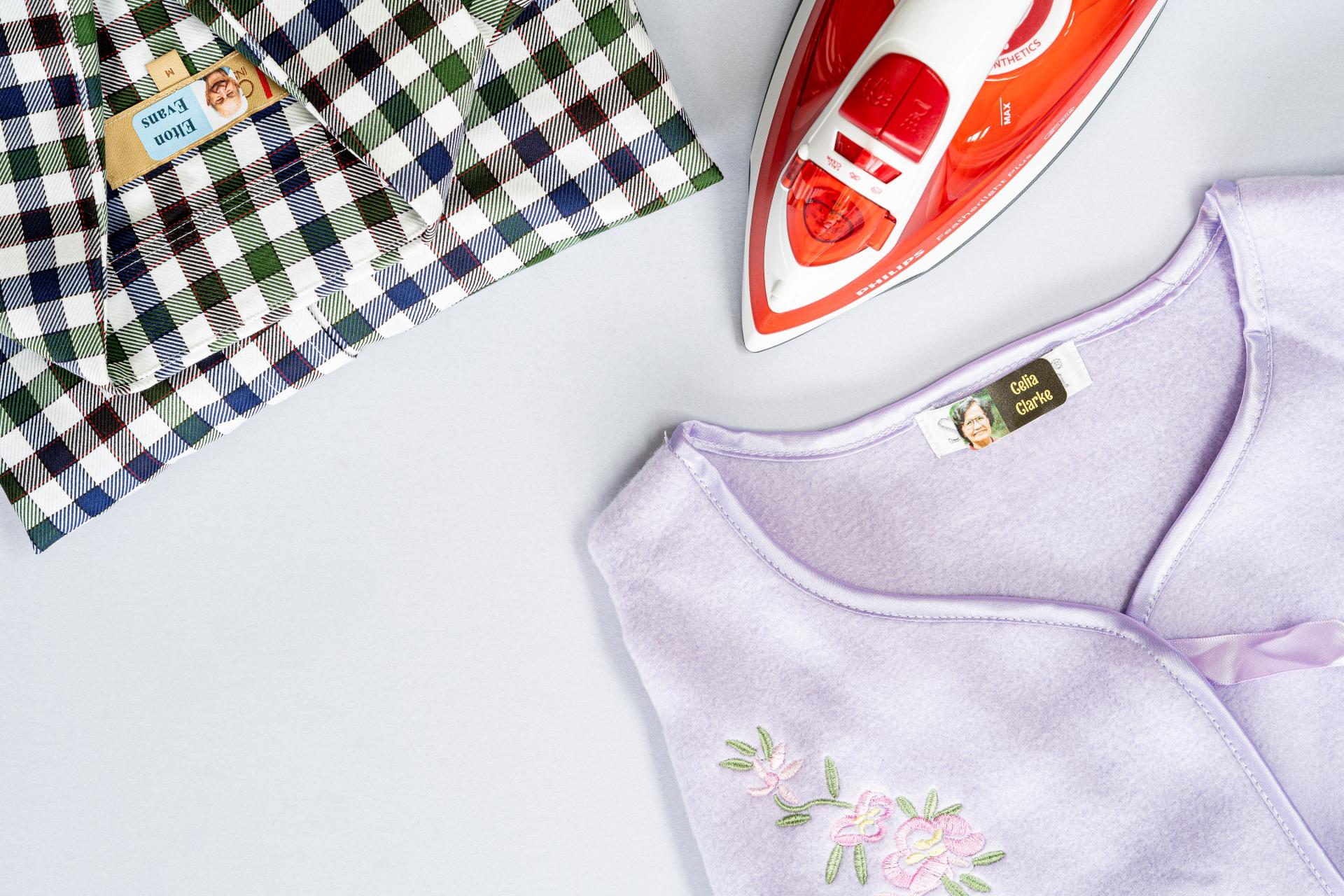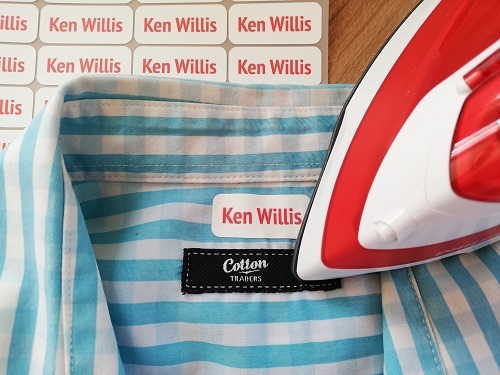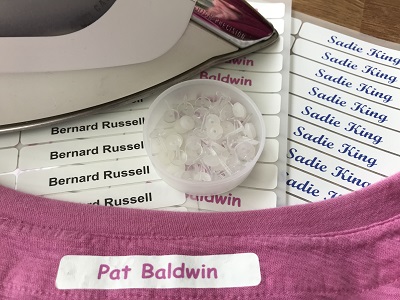 Iron-on Labels for care homes
Our Iron-on Labels - will fuse into a garment so will always stay on
Design Now
Info
Unlike the 'old fashioned' iron on labels these new ones are excellent! They 'fuse' into the garments they are pressed onto and so cannot come off. They need to be applied correctly, with a very hot iron, and to be pressed onto the clothing for several seconds so please follow the instructions carefully. They will then 'bond' with the garment to become part of it and will withstand very hot laundry temperatures. They can of course be tumble dried too.
Labels measure 36mm x 17mm
We can even print photos of the resident on the labels. This can be very useful both for themselves and the staff when having to identify lost property.
How to apply your Iron on SupaTags
All you need to know about Iron on SupaTags
How to Iron on a label
Full instructions will be included with the labels.
In brief, all you need to do is:
set the iron to a very high temperature,
do it on a hard flat surface.
cover the label with the piece of special paper provided,
hold the iron over it for several seconds - and it's done.
Design Now
Questions?
We're here to help.
Call us at 01242 519191