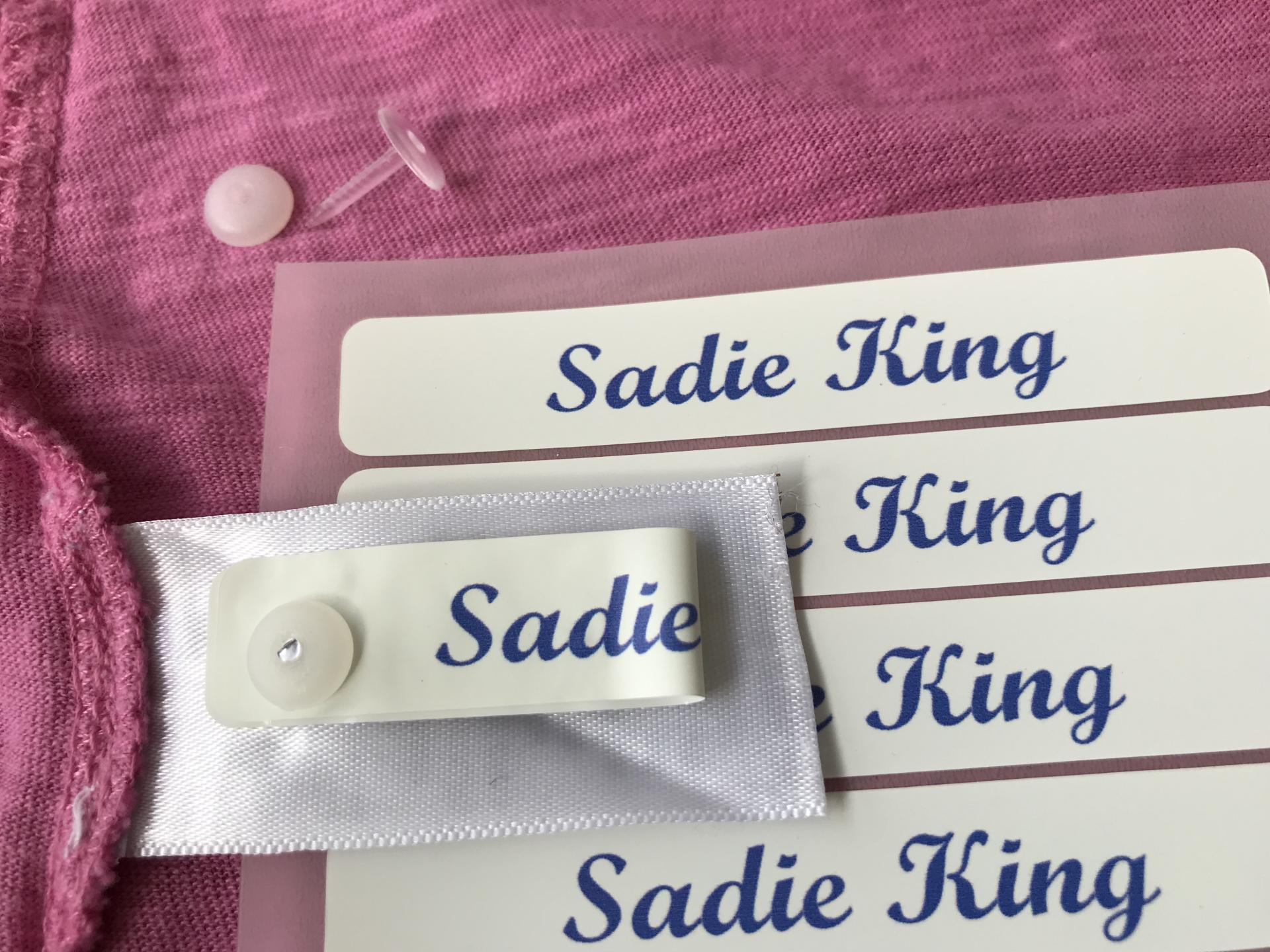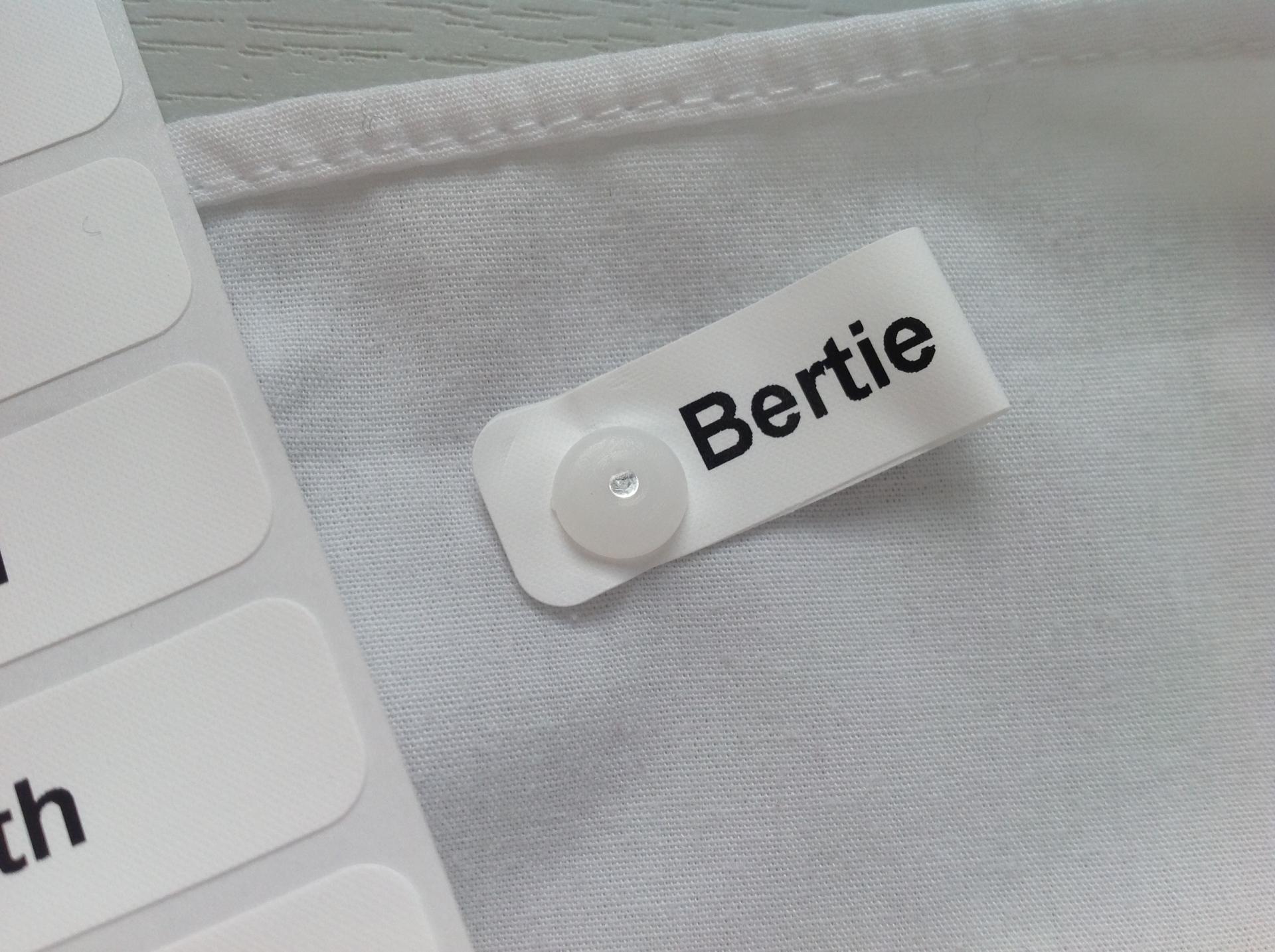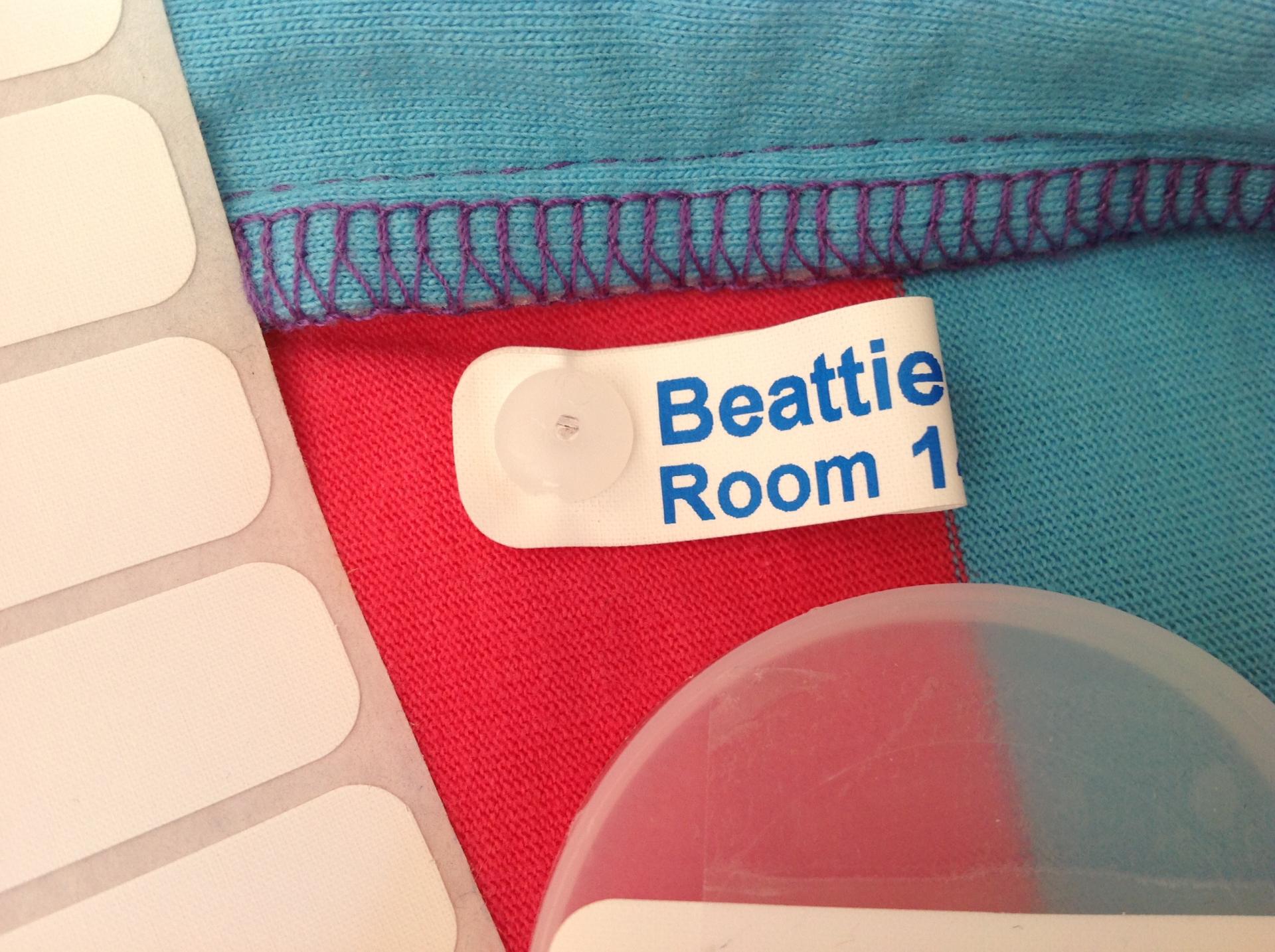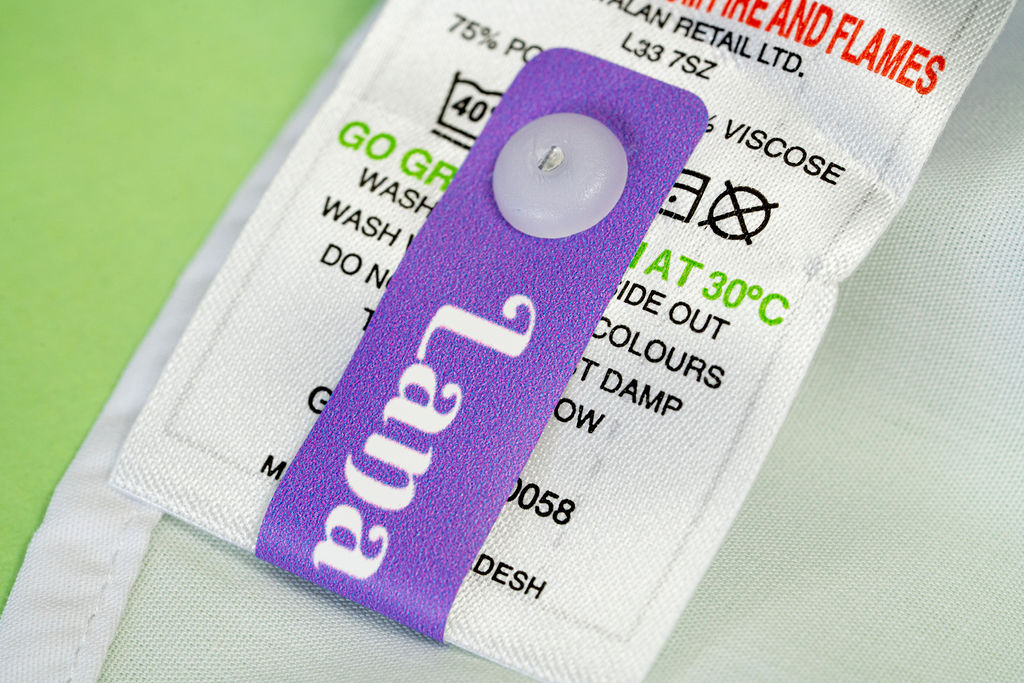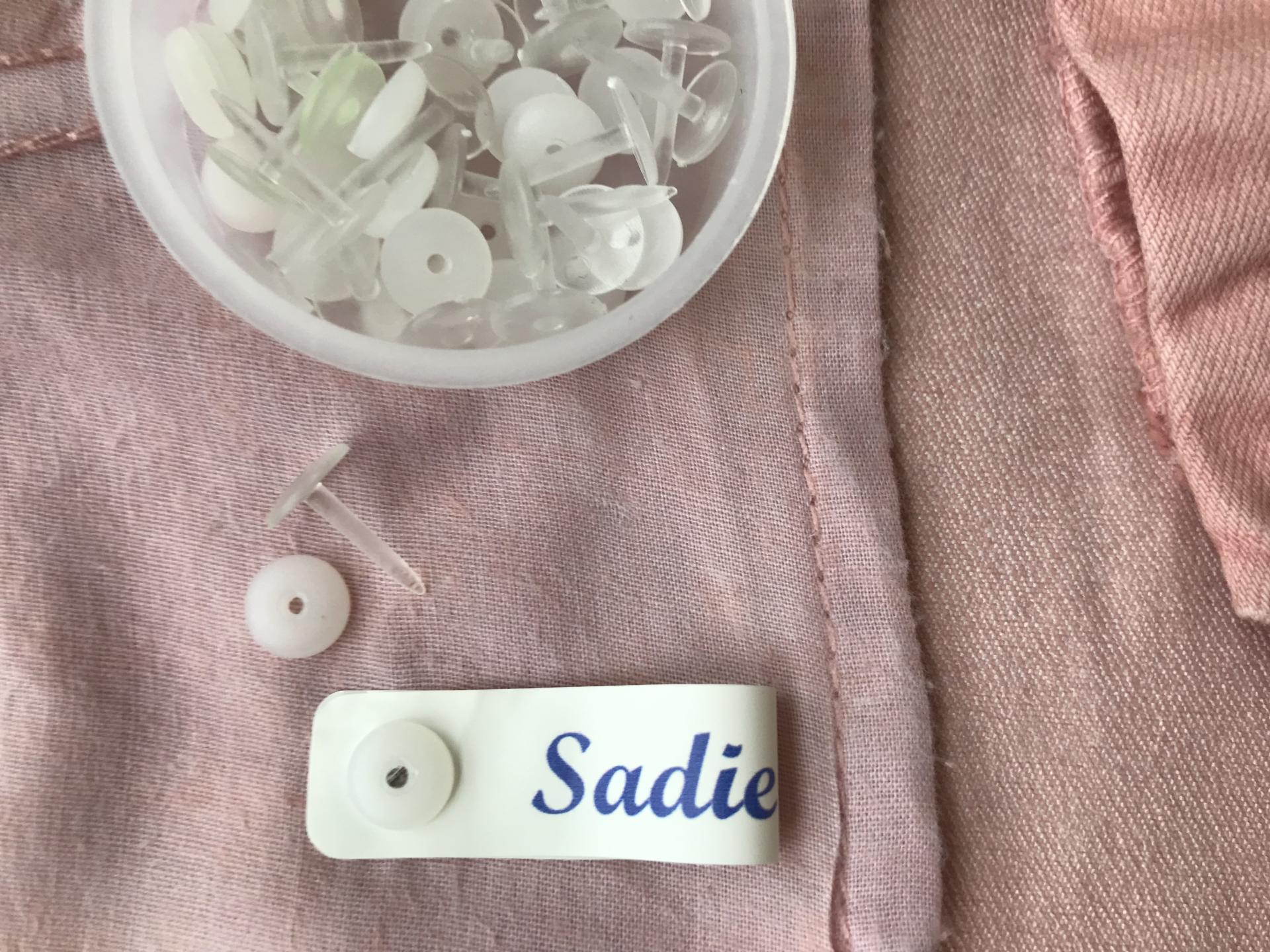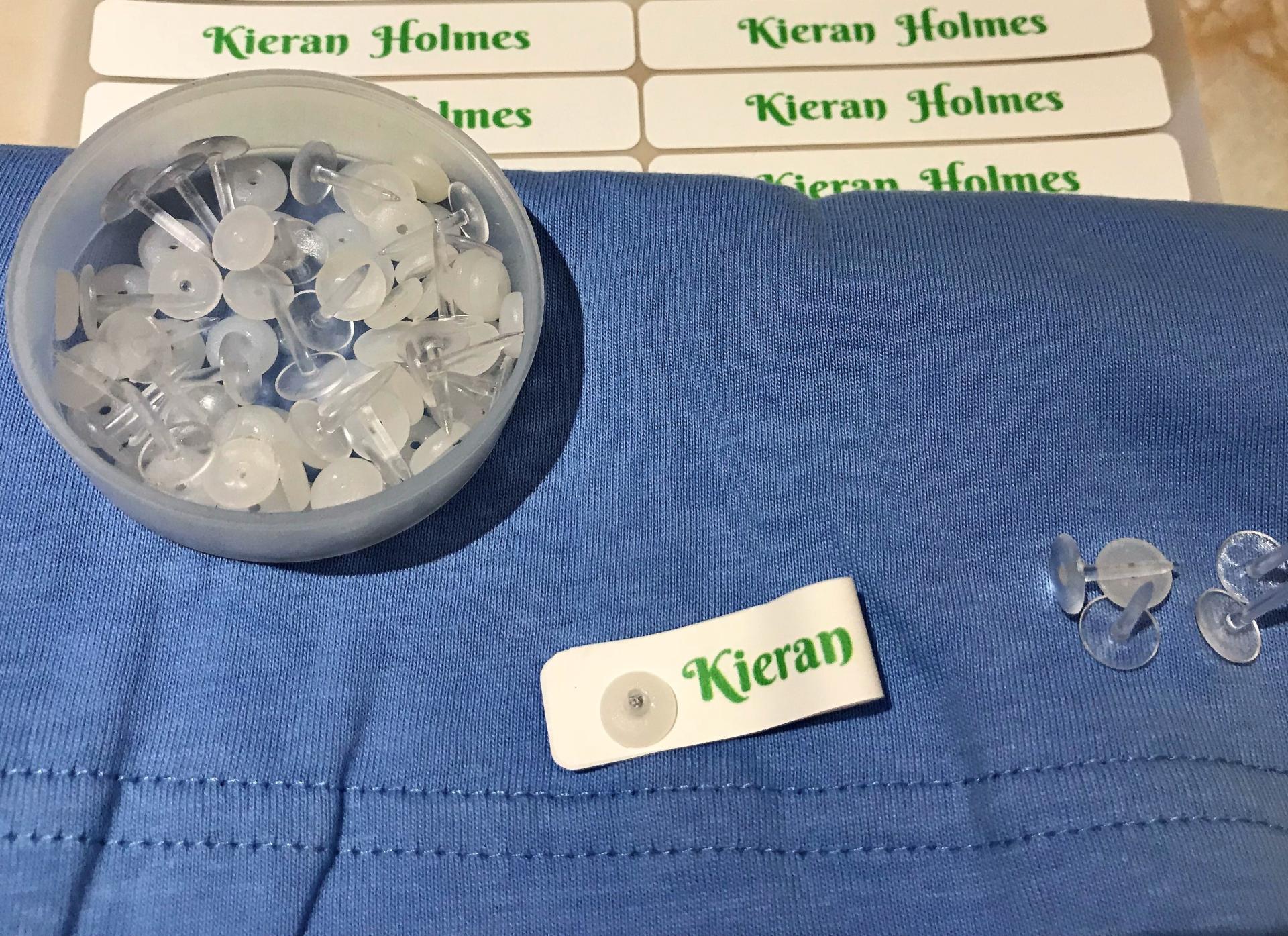 Labels that fix onto clothing for quick identification
Design Now
Info
Easyfix clip-on labels are used to personalise and identify clothing. They are attached with a tiny clip and are suitable for all clothing and garments.
A best-seller in Care Homes
Very popular for school uniform
Also perfect for sports kit and all other clothing
Can be printed with coloured text and/or coloured backgrounds.
Can be used on bedding
Unlike some big chunky button-type labels that can rub or irritate the skin, these labels come with very small clips that don't irritate.
Quick to apply
Withstands very hot washes
Very popular in Care Homes
Tiny clip doesn't irritate skin
Size of label - 74mm x 12mm
Price includes labels AND clips
No need for sewing or ironing - can be done over a cup of tea !
Easyfix Clipons
A step by step guide to using Easyfix Clipons
How to use Easyfix Clip-on Labels
Full instructions will be provided with the labels.
In brief :
push the pin part of the clip through the garment and label
push the cap down over the stem
snap off the stem so as to leave a clip that doesn't irritate
you will be left with a tiny clip which holds the label in place.
Design Now
Questions?
We're here to help.
Call us at 01242 519191