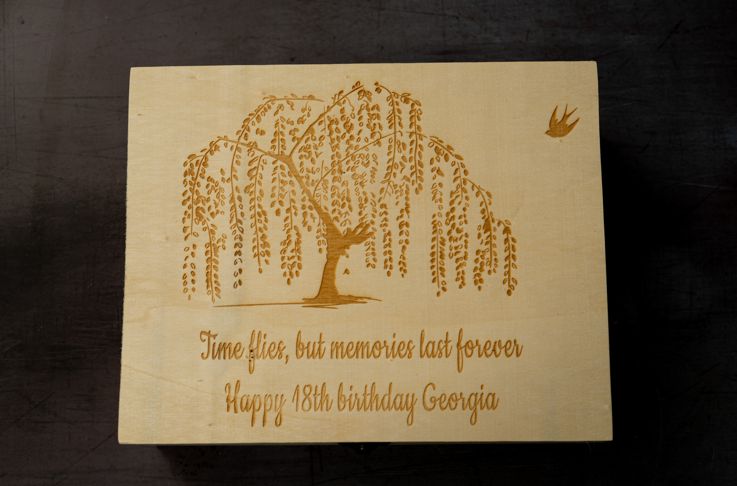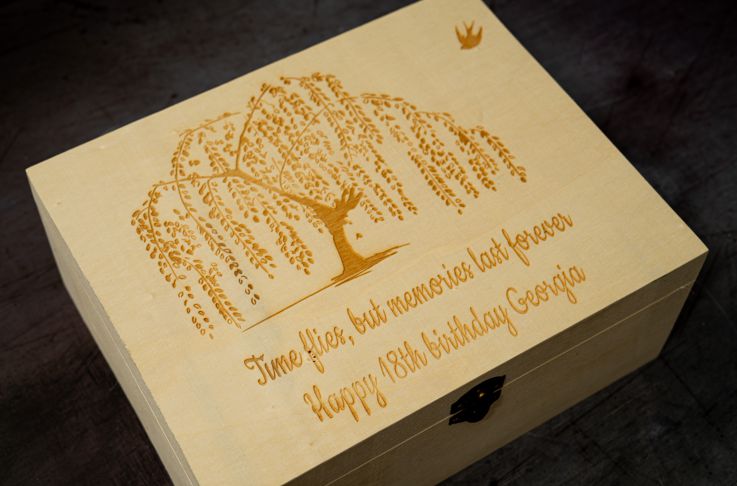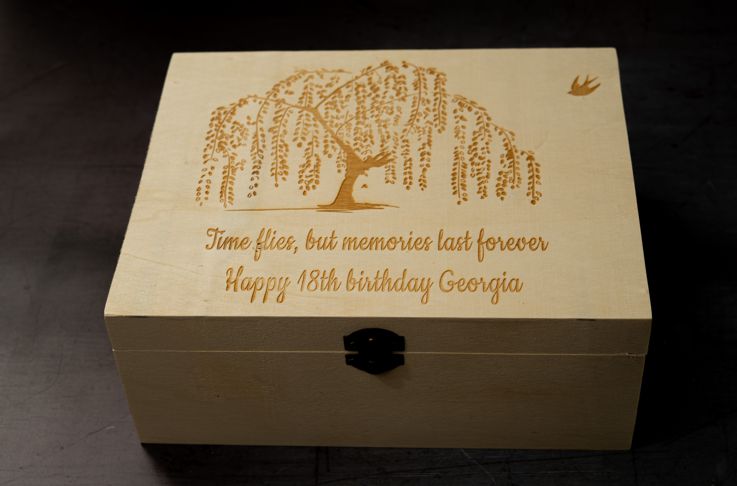 Beautiful Engraved Memory boxes, varnished or natural
Design Now
Info
Boxe sizes - smaller boxes are 25cm x 20cm x 10cm and the bigger boxes are 30cm x 20cm x 13cm.
Memory boxes have become extremely popular over the last few years. They are a perfect gift for a baby or youngster, a lovely box for future keepsakes and special memories that will be made in their lives. They are also very popular to remember loved ones and in which to keep ever-lasting memories - photos, letters, cards, all those special things that are dear to someone's heart.
It doesn't have to be a Memory Box as the box can be engraved with anything you like - Treasure Box, Jewellery Box, Sweetie Box, Birthday Box!
The Willow tree is a popular design but we can supply different designs. Use the space provided to enter your text and if you want something different just give us a call or add a note in the comments box when ordering.
Due to the nature of wood there will be variations in the boxes. The wood is natural and light coloured but can be varnished in warm antique pine for extra colour.
You can see more photos of the boxes and their great reviews on our Etsy page - www.Etsy.com under Nametags4uCo - as well as other gift ideas.
Questions?
We're here to help.
Call us at 01242 519191