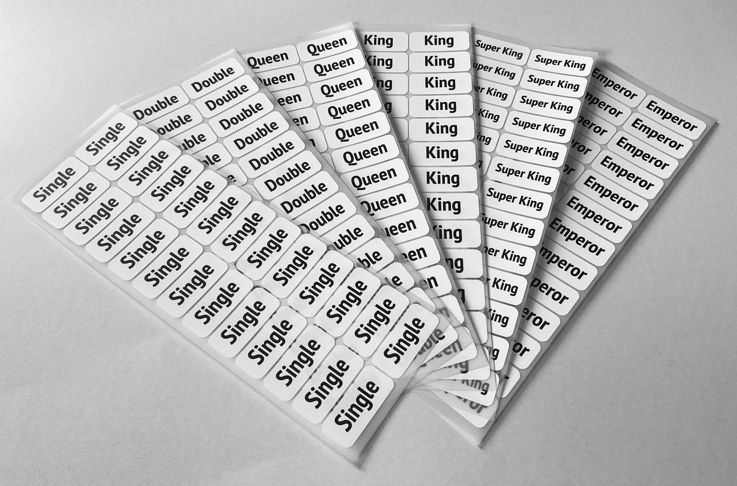 Perfect for labelling bedding. No more bed linen headaches!
Design Now
Info
Invaluable for care homes who label their bedding.
These iron on labels are perfect for keeping track of bed linen where there are many rooms with different sized bedding. The bedding labels come in sheets of 26 and are great for labelling sheets and duvet covers. These are good for hospital bedding.
Very useful too if you have a holiday home as they will identify your sheets and duvet covers as well as avoiding laundry mix ups. The printing will not fade and the iron on glue will keep the label in place for years to come - they cannot be removed!!
How to use Bed Linen Labels
Full instructions will be included with the labels.
In brief, all you need to do is:
set the iron to a very high temperature,
do it on a hard flat surface.
cover the label with the piece of special paper provided,
hold the iron over it for several seconds - and it's done!
Design Now
Questions?
We're here to help.
Call us at 01242 519191