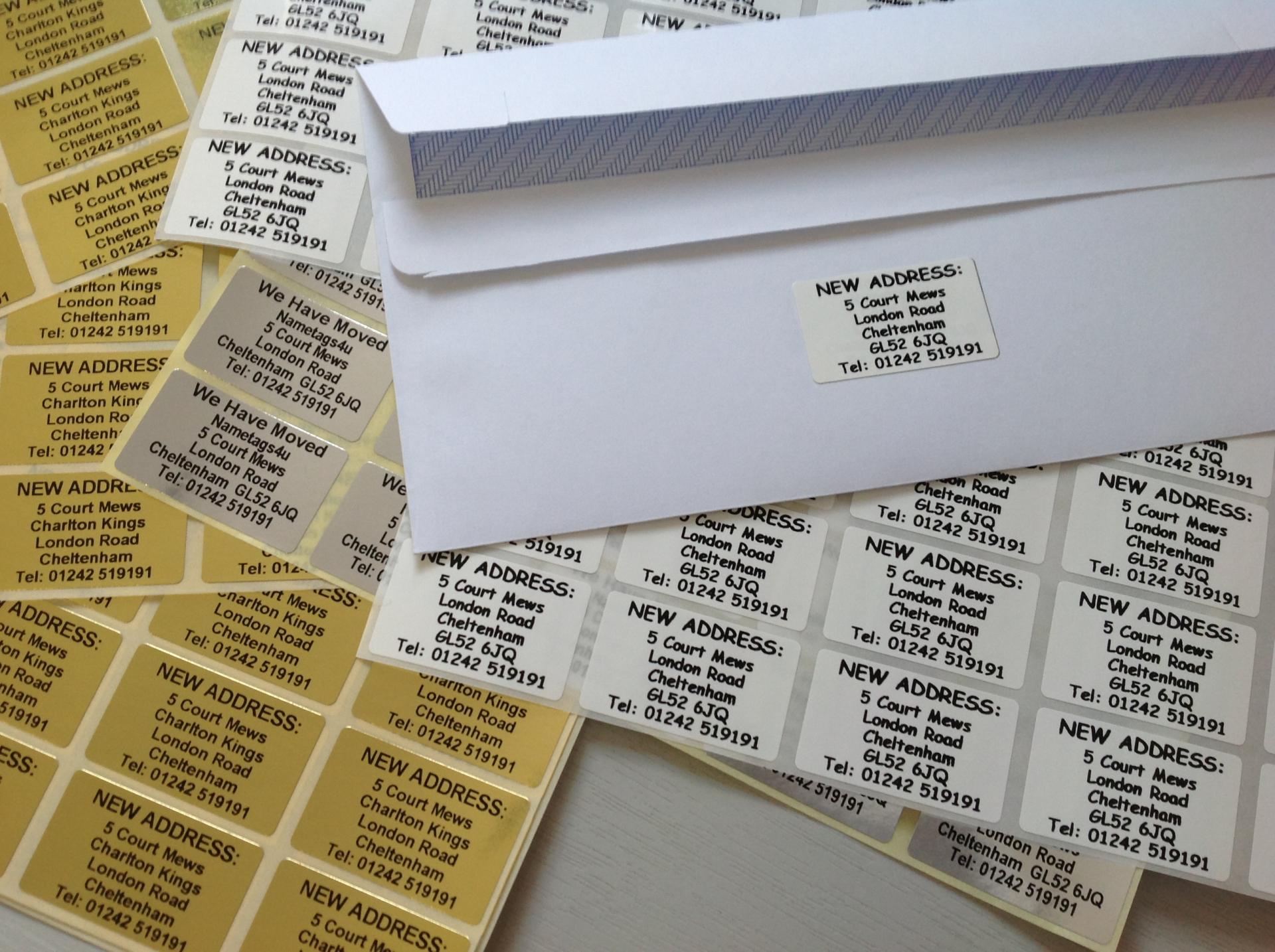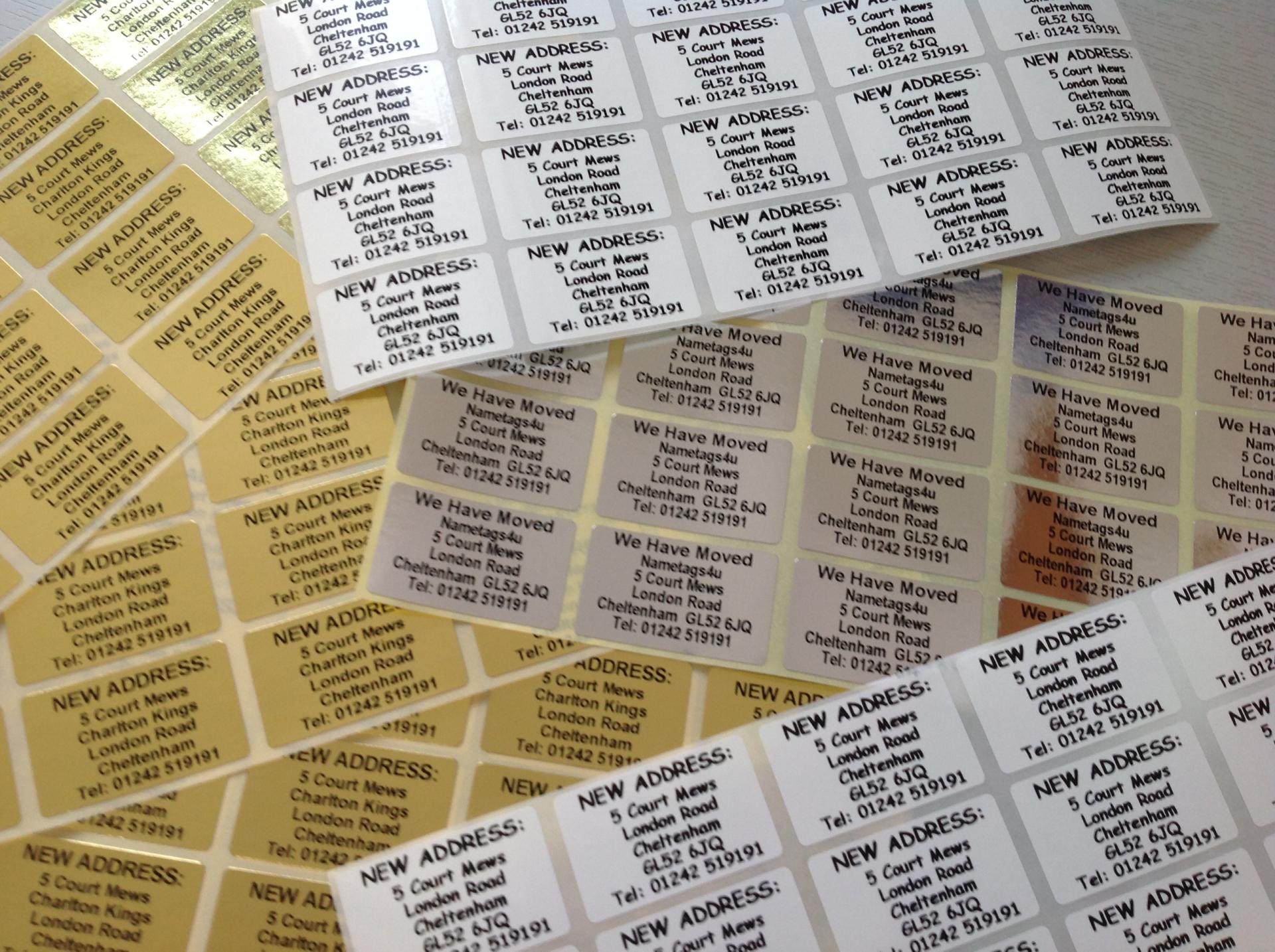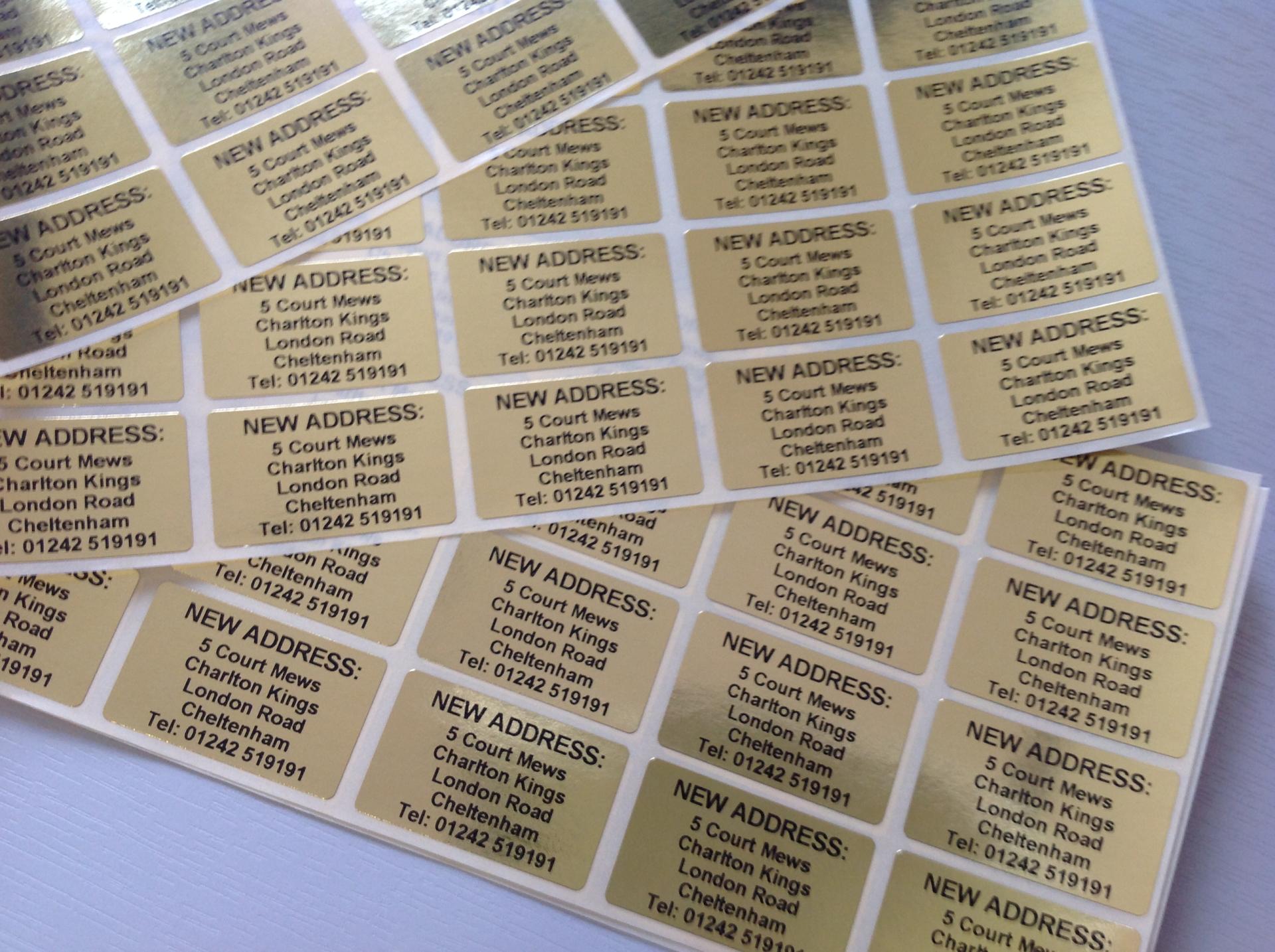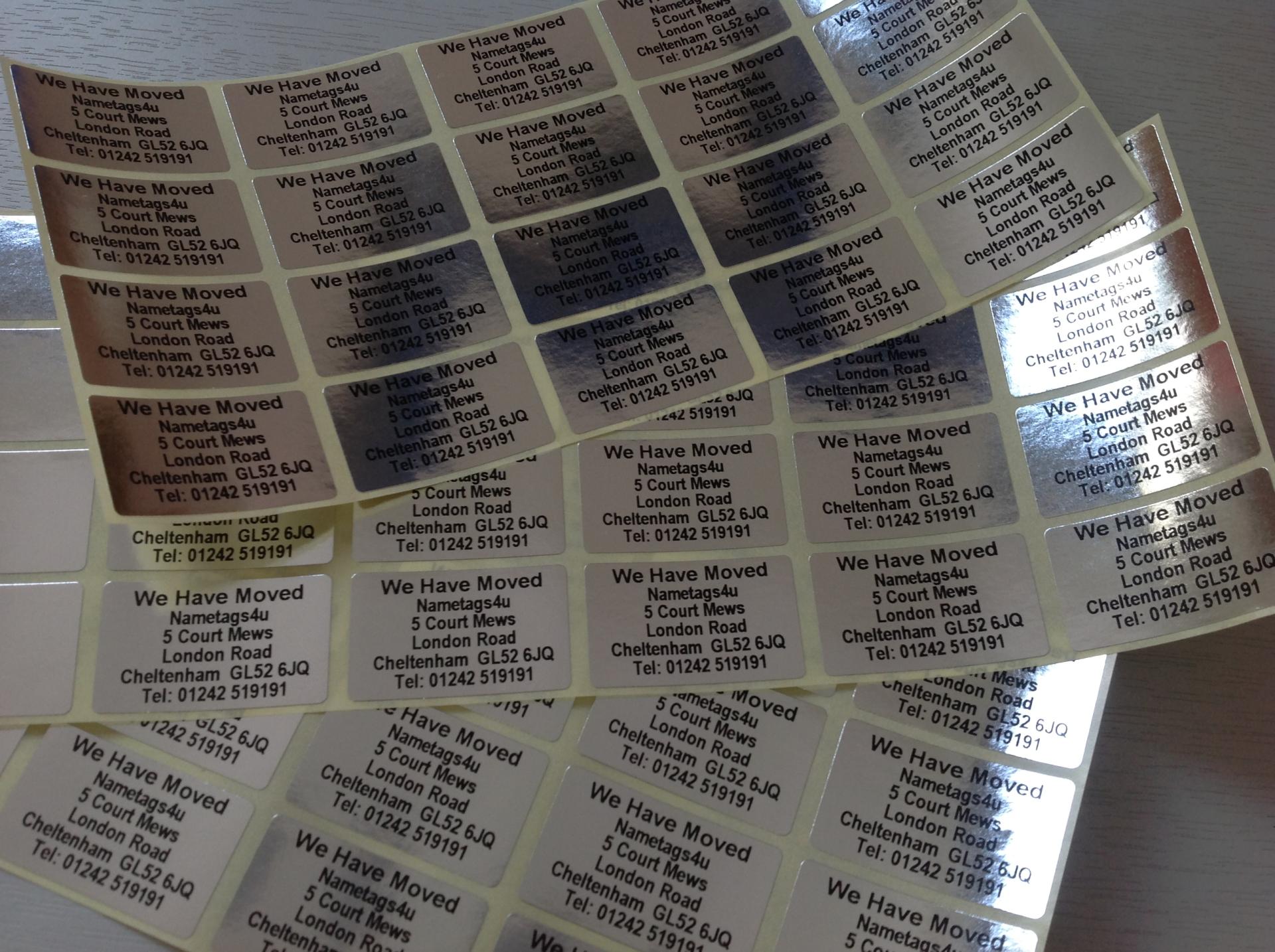 Address labels. Ideal for letterheads or return address labels.
Design Now
Info
White or Silver address labels. Ideal for letterheads, return address labels or even as a gift.
What better way of ensuring your post comes back to you if it doesn't arrive at its intended destination? They're invaluable for us with all the mail we send out!
Also handy to stick inside Christmas cards, particularly if you've changed your address. Other uses for them could be on letter heads, as wedding mementos, on jam pots and for all sorts of home-made arts and crafts.
We are currently very low on Silver address labels but if you need some please contact us and we will try to assist.
For bright dayglow labels please give us a call !
Questions?
We're here to help.
Call us at 01242 519191