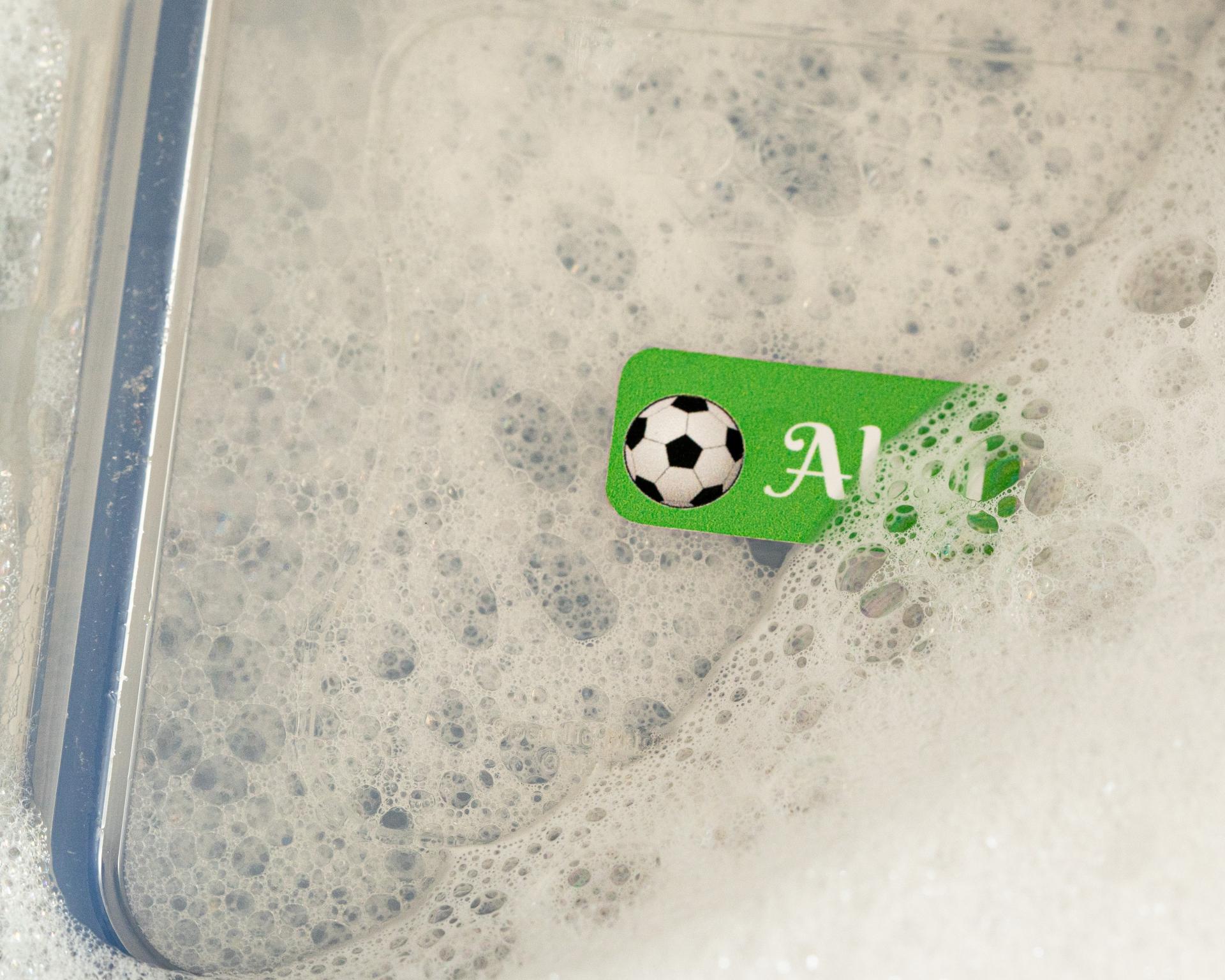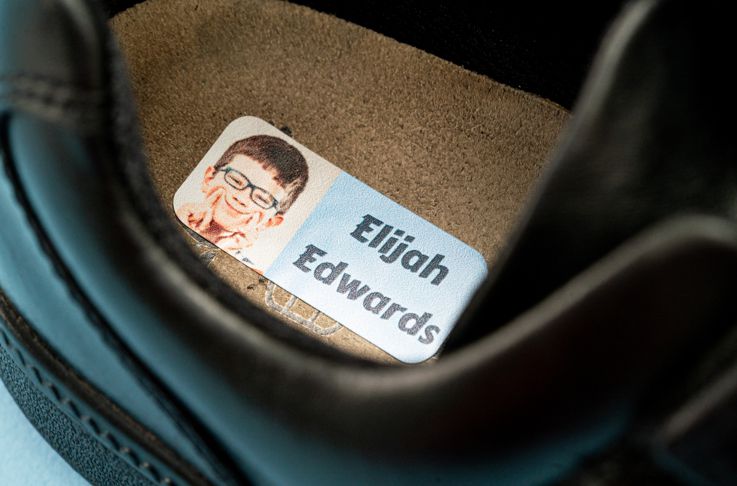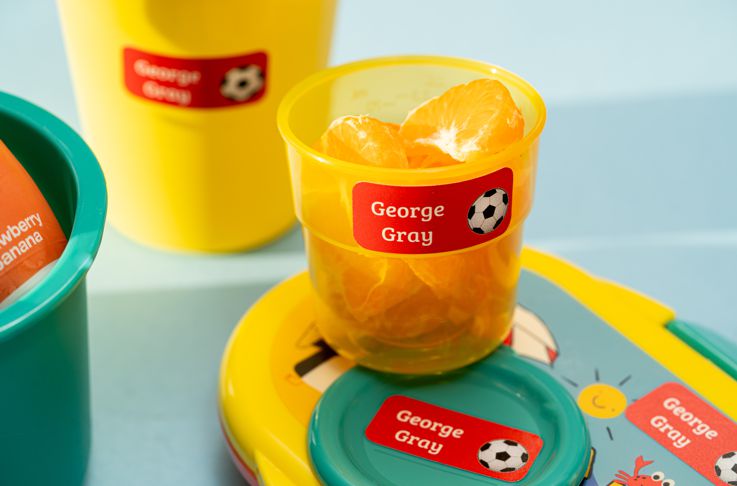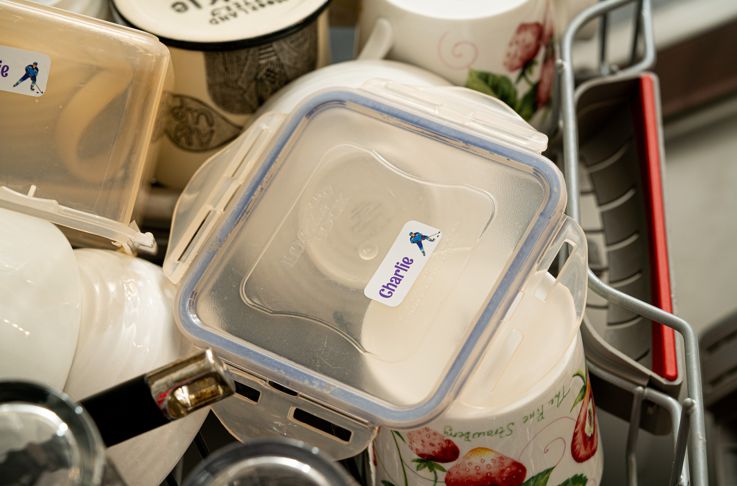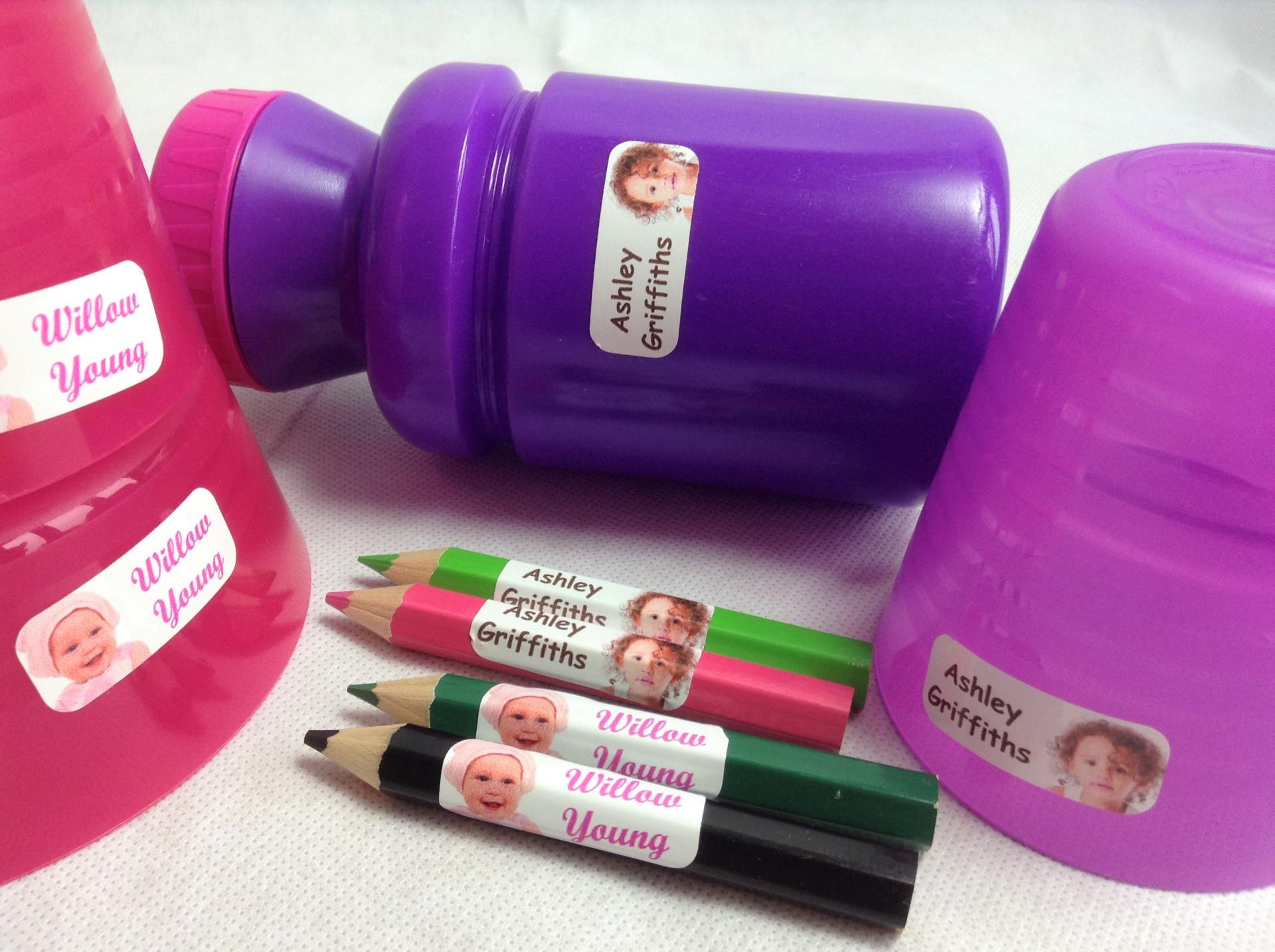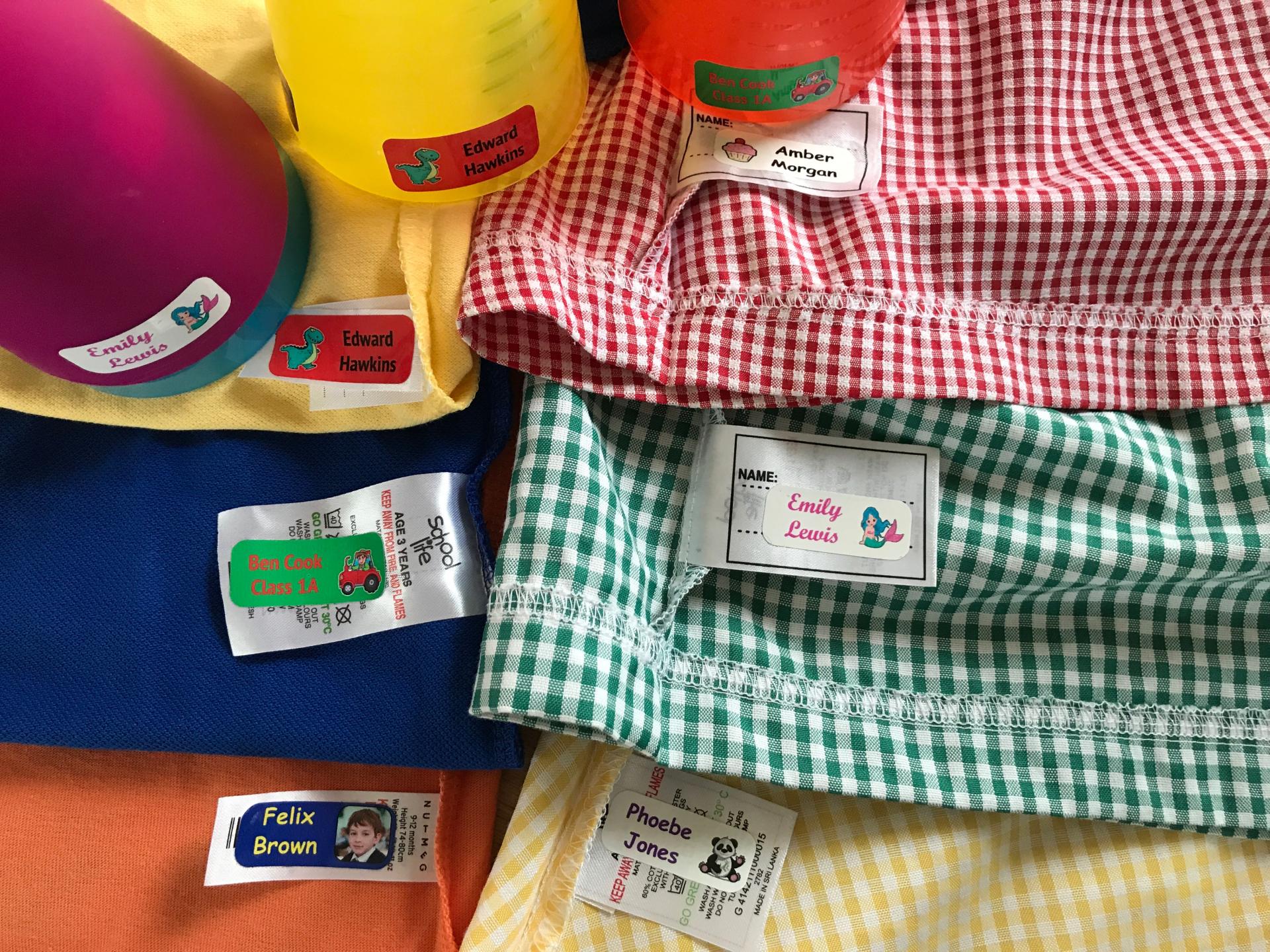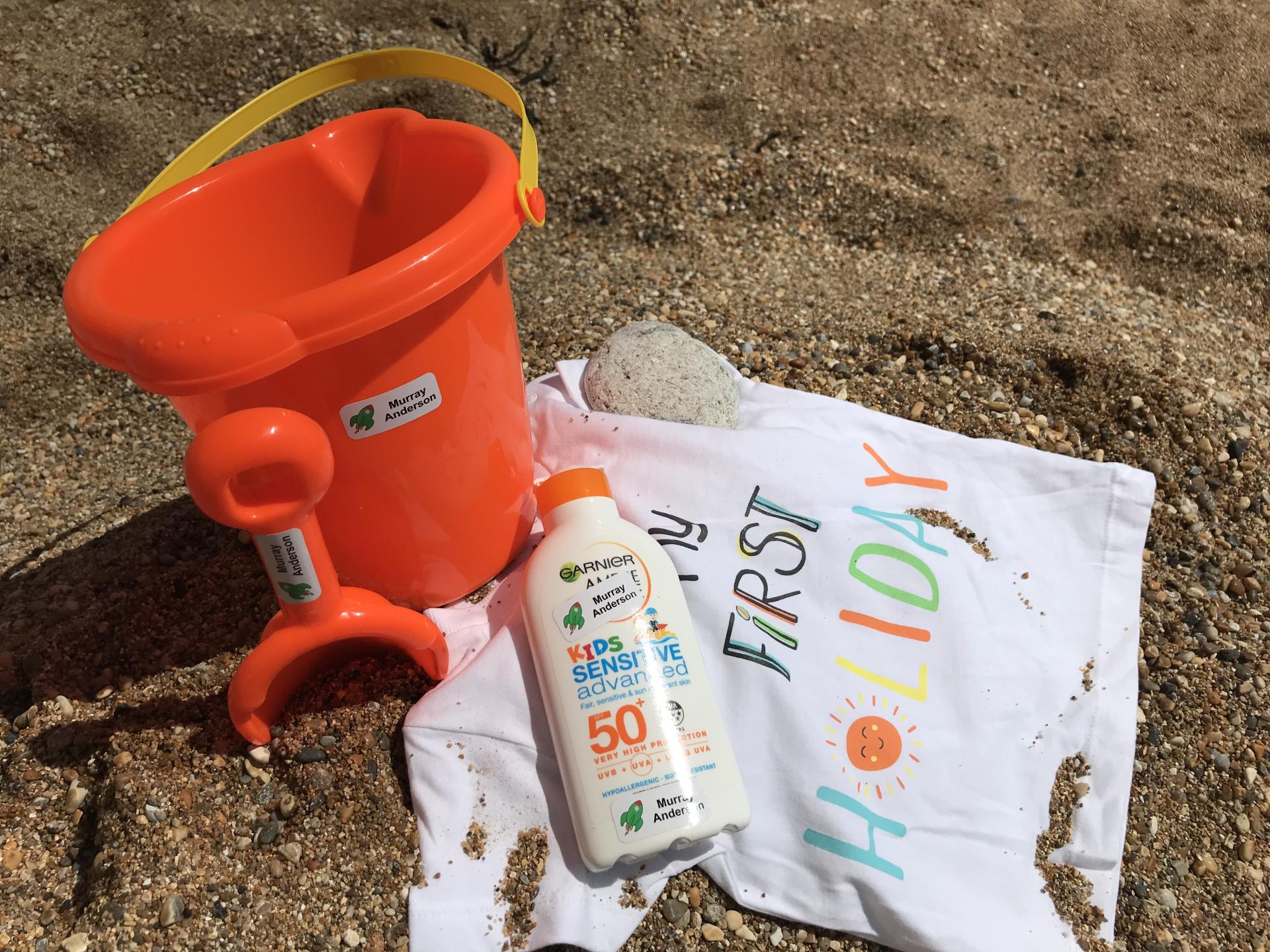 Super sticky on most surfaces, dishwasher proof, UV resistant, hard wearing.
Design Now
Info
Our Sticky SupaTag labels are high quality, extremely sticky labels! They are versatile and will stick to just about anything. Just some of their uses are for:
Schools and school items
In care homes for residents' personal belongings
In shops or other organisations
In all types of industry
For kitchen items - utensils, tupperware or jam jars
For holiday homes in order to label personal items
For sports kit
For clubs - football clubs, teams, Scouts, Cubs, Beavers, Brownies, Girl Guides - you name it!
For boating and yachting. The sticky labels are so sticky that they have been used on the outside of yachts and have stayed stuck on through the high seas!
In hospitals and laboratories
Custom shapes and sizes can be printed - please contact us for anything specific.
Totally dishwasher and microwave-proof they go on all school items such as bottles, beakers, lunch boxes, pens, pencils, books, bags, inside shoes and even on most clothes.
When using on clothes it is important to stick them onto the care labels and NOT directly onto the clothing.
Super-Sticky, SupaTags can be printed with colours and images. You can have up to 4 pictures on one set of labels.
Or you can upload your own image!. We are the only name label company who print photos on labels!
When uploading a photo it needs to be a good quality image. Name tags are small so a close up of a face on a light background shows best.
The Sticky SupaTags are:
Water-proof
Dishwasher-proof
Microwave-proof
Suitable for sterilisers
They don't fade even in constant sunlight
Size = 36mm x 17mm
Custom sized labels can be printed or custom shapes and sizes. If you can't see what you want on our website (only small standard ones are there) please call or email for info.
How to use your Sticky SupaTags
All you need to know about Sticky Supatags
Instructions
Just peel them off and stick them on. If used on clothes they MUST be stuck onto silky/smooth care labels found inside clothes (the ones with washing instructions on them) and NOT directly onto the clothing itself. We do not promise that they stay on all clothing as there are so many different materials on the market. However most customers use them for clothes and are very happy with the result.
Wash any brand new clothes first before applying labels.
Press label down hard to prevent any air or water getting underneath the label.
Ideally leave for a few hours before putting through the washing machine.
If stuck on clothes do not iron the label.
Design Now
Questions?
We're here to help.
Call us at 01242 519191